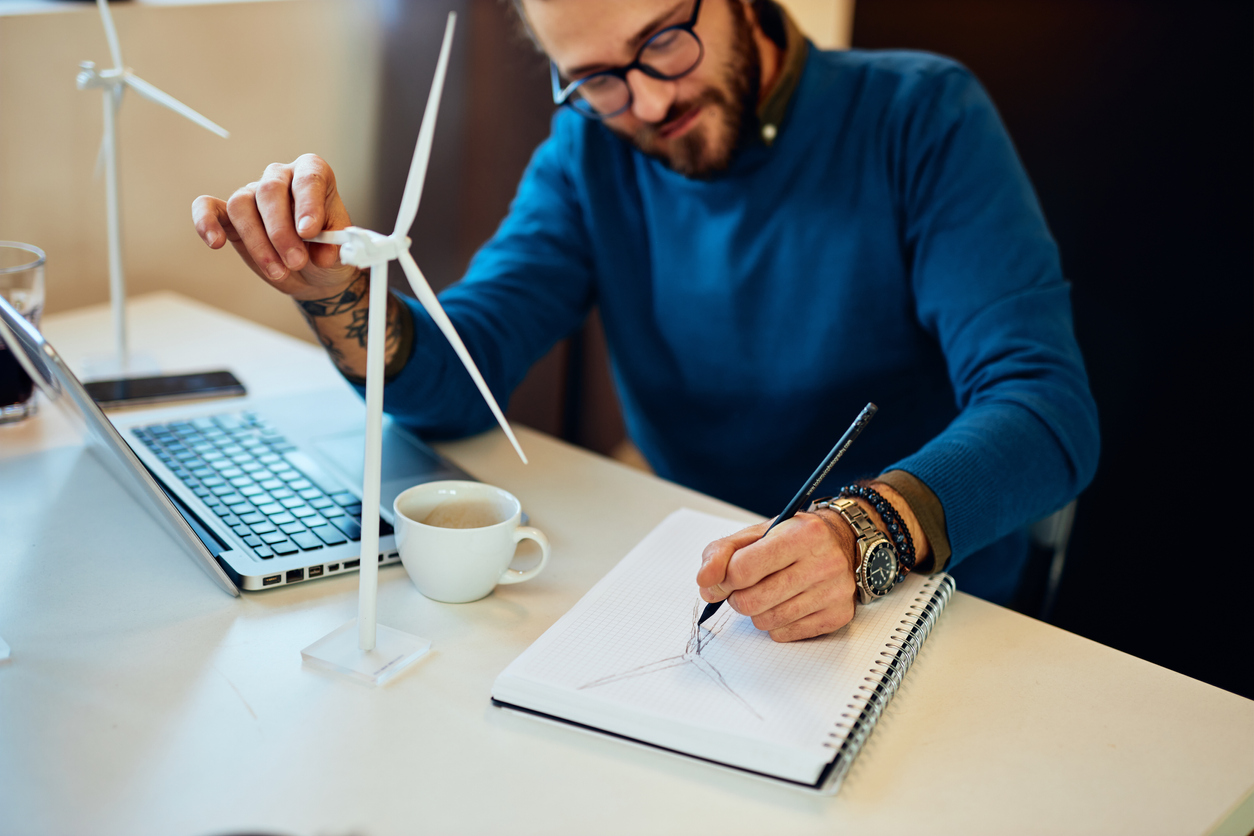 Universities have a wealth of knowledge at their disposal that can be used for good. Here's how your institution can utilize its expertise to help fight climate change.  
Given the increasing threat of climate change, universities across the world are being put under pressure to reduce their carbon footprint.   
Many have responded to the demands to become more sustainable by making practical changes to the way their institution is run; switching to greener energy, reducing energy output, and encouraging sustainable habits in staff and students.  
However, this isn't the only way that universities can help fight climate change.  
As leaders in knowledge, creation, and research, universities are in a unique position to leverage their expertise and make significant advancements in the fight against the climate crisis.  
How institutions operate, conduct research, and educate their students can all help to act as a catalyst for real and lasting change in the field of environmentalism. 
As explained by Joy Carter, Vice-Chancellor at the University of Winchester and GuildHE Commissioner: "Through our role educating the next generation, as large businesses, and employers, as well as helping to research solutions, there is so much that we can do." 
Data and analytics 
As we move into the fourth industrial revolution, we are witnessing large advancements in the world of data and analytics. 
An example of this is big data, which refers to data sets that are large, fast, and complex, and can be used to track trends and make accurate predictions. 
A conversation is developing around how big data can be used to help tackle climate change "by locating harmful emissions or identifying pressure points along the supply chain." 
By utilizing the vast amount of data at their disposal, universities can evaluate their own environmental footprint in precise detail; helping them to run in a more sustainable fashion.  
The upcoming EduData Summit, taking place at the UN headquarters in New York in June, will explore the intersection of big data, predictive analytics, learning analytics, and education, and the positive influence these tools can have on sustainability.  
Education 
Arguably, the main goal of higher education is to educate the leaders of tomorrow. 
With this in mind, universities have the potential to produce graduates who will be at the forefront of addressing the climate crisis.   
Only recently did the Financial Times report on the "growing interest in sustainability and responsible business practices," pointing to a significant increase in the number of higher education institutions offering sustainability-focused qualifications and modules. 
One such institution is the University of Otago in New Zealand where you can graduate with a Master of Sustainable Business degree. 
With environmentalism at the forefront of our minds, businesses are being forced to go green and move towards more environmentally-friendly processes.  
We are also steadily seeing an increase in the number of businesses that are directly driven by the sustainability cause, such as OddBox; a delivery service that provides its customers with fruit and vegetables that would've gone to waste. 
With this in mind, there's an increasing demand for students with knowledge about sustainability and climate change, and the skills required to tackle related problems.  
Therefore, universities that recognize these demands and make the necessary curriculum changes are more likely to increase the employability of their graduates.  
In a report by Evolution: Education and Outreach, the authors highlight the "exciting opportunities for educational reform" when topical issues such as climate change are incorporated into curriculums.  
They continue: "Recent calls to reform undergraduate science education emphasize the importance of engaging students in inquiry-driven, active, and authentic learning experiences." 
In other words, the efforts to teach students the knowledge and skills needed in the fight against climate change have the potential to improve teaching, widen the scope of topics that are covered, and inspire students to think about wider perspectives.  
Research  
Much of the world's leading research is being conducted at higher education institutions today. 
Given the facilities and expertise available, universities have the potential to significantly advance the technology and systems needed to tackle climate change.  
The University Climate Change Coalition is a collection of North American research universities that have designed a model "to help local communities achieve their climate goals and accelerate the transition to a low-carbon future." 
One member, the California Institute of Technology, used their expertise and research to make a huge impact in the field of environmentalism.  
Their president Thomas F. Rosenbaum explains: "Our researchers established the link between smog and automobile emissions, identified the toxic impact of lead, which catalyzed the formation of the Environmental Protection Agency, and currently strive to quantitatively understand and potentially mitigate the sources of climate change." 
Utilizing connections 
Universities exist as a network of different individuals, organizations, and communities. 
International partnerships, students, staff, local businesses, and communities all have something to gain by connecting with one another in this system.  
If utilized correctly, these connections can be used to further the fight against climate change.  
For example, in the last few years the University of Cambridge has developed a partnership with BHP; one of the world's leading providers of minerals, oils, and gas. 
The university has been working to help them "understand how to pump CO2 back into the ground securely, in ways that will give society the breathing space to transition to a zero-carbon future." 
BHP is supporting this research, and in turn, the University of Cambridge is helping the business reduce its impact on the planet.  
Connecting with local communities and organizations is also a great way for universities to help contribute to environmentalism.  
Students at Bangor University in Wales gave their time to plant hundreds of trees in Ogwen Valley, Snowdonia. 
This provided beneficial volunteering experience for students and contributed towards their employability, while simultaneously assisting in the protection of the local environment and wildlife.  
By exploring some of the topics covered in this blog, higher education institutions can become leaders in the fight against climate change.  
To find out more about how your institution can leverage data to empower sustainability, please register for the EduData Summit 2020.