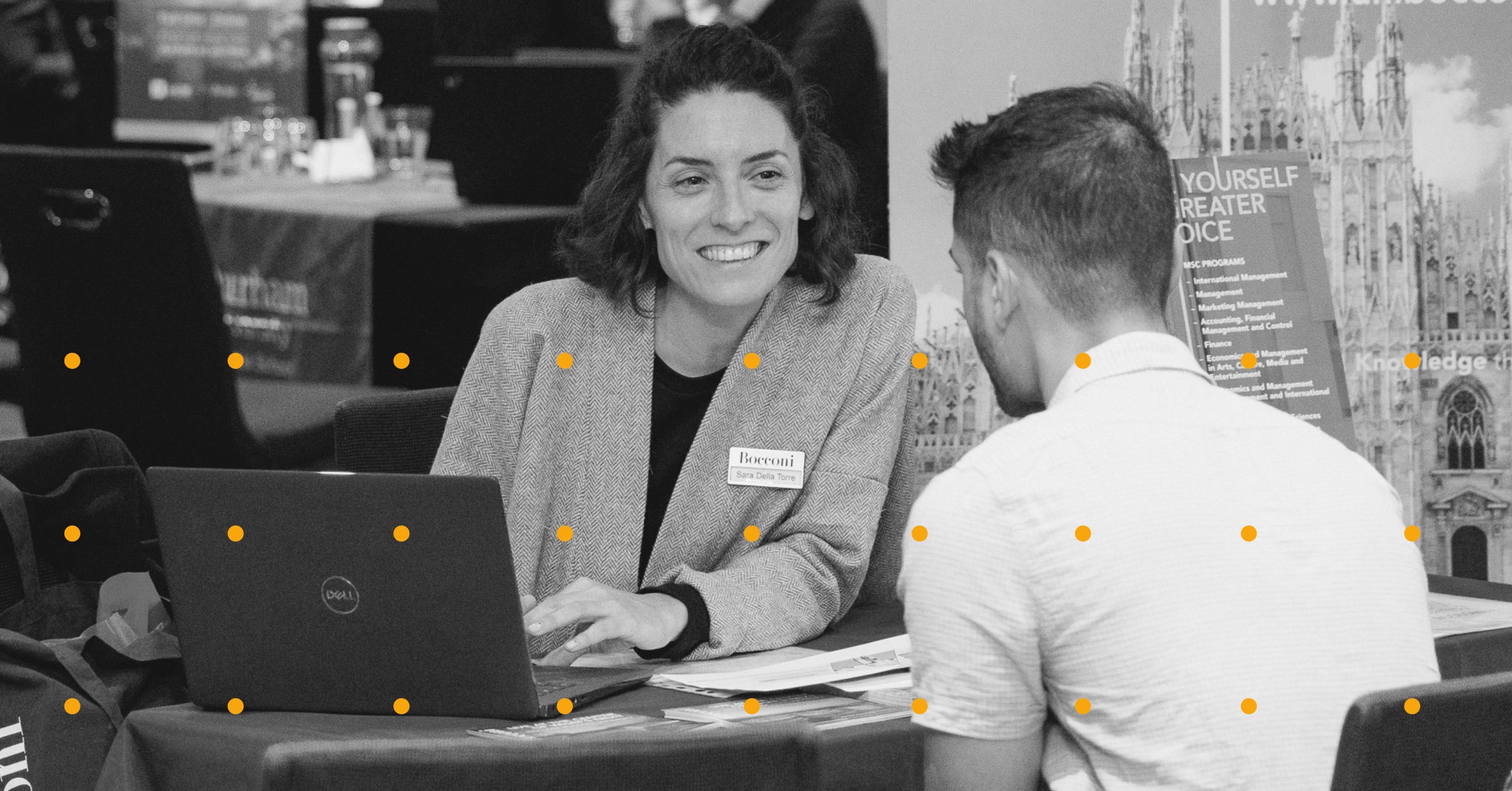 Processing admissions is a core responsibility for all institutions, yet it is increasingly becoming one of the most difficult duties for admissions teams to perform effectively and efficiently – particularly, the question of how to easily identify the student applications most likely to convert.
The challenge: not only finding quality applicants among such a vast number, but doing so within the time frame expected of prospective students.
In our previous article, we discussed the increasing expectations from students on the quality and speed of responses: Here's how to manage the rise in international student enquiries to your institution.
Yet, some admissions teams are also struggling to process the overwhelming number of applications to their institution. This can lead to applications being left unanswered for far too long, with students forced to send even more enquiries to institutions in the hope of getting an answer.
This creates a snowball effect, in which the more admissions left unanswered, the greater pressure placed on other teams.
Why are admissions teams overwhelmed with applications?
Often, universities rely on agents to meet goals within target markets. However, with agents under pressure themselves to meet their own targets, this can sometimes lead to scenarios in which institutions receive 'quantity over quality' applicants.
Pairing this influx with a shortage in admissions staff that some institutions are still facing after the redundancies made during the coronavirus pandemic, and many universities are feeling overwhelmed.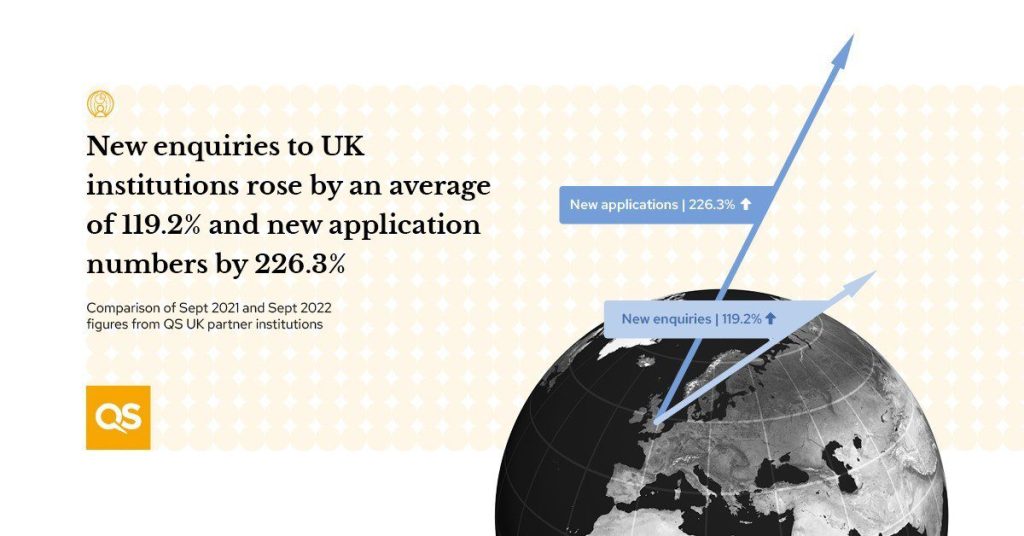 Three practical tips on how to identify the student applications most likely to convert:
Admissions is no longer about forming an orderly queue of applications and ploughing through them as if running a factory production line. To empower your admissions teams to be the conversion leaders they should be, the admissions strategy needs to focus on assessing how likely a student is to enrol after their application lands in the virtual tray.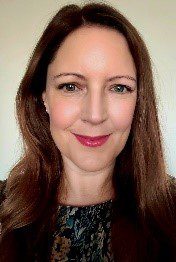 Isobel Rossiter, QS Executive Director of Operations, gave her top tips on how to do so:
1. Create your institution's definition of a quality candidate:
"Every higher education institution is unique – with its own identifiable characteristics, USPs and objectives. Therefore, not every candidate will be the right fit for your institution, and in order to efficiently identify the candidates most likely to enrol, you must first have an understanding of what a quality candidate looks like for your institution specifically.
"What elements of their application profile makes them more or less likely to be a good fit for your organisation? How serious is this applicant about studying on your programme at your university? Answering these questions will help create a criterion for what makes a quality candidate, meaning it is much easier to identify those candidates that may lead to an enrolment.
Using that criteria as a base, either through technology-based assessment of the criteria (machine learning) or manual interventions to group and prioritise applications, an admissions team can be steered to make more bold decisions around where to focus their energies and time, in what has become an often over stretched resource."
2. Analyse

your institution's

historical data

:

 
"Analysing your institution's historical data is a fundamental step to assessing your current applications effectively.
Take a look back over your entire applicant pipeline throughout the years to see when conversion occurs, what may've triggered this and the identifying characteristics of these prospects. This is also a vital exercise in identifying where your processes may be lacking or not resonating with certain types of students.
By learning more about your data, you can identify areas where additional information, advice and guidance may be needed, increase conversion in target segments and better serve certain prospects."
Download our latest report to learn more: How universities in Australia and New Zealand are using artificial intelligence to qualify and convert.
3. Utilise advanced technology-based assessment:
"Gone are the days when admissions teams must manually trawl through applications to find the students most likely to enrol. Through advanced technologies, institutions can analyse how likely it is that an applicant will convert based on multiple metrics, including demographics and interactions with the applicant pipeline.
In our latest report, we found that our machine learning model boosted conversion in key groups, with our QS partners in Australia and New Zealand receiving an average increase of over 34% on direct offer holders – more than double the rate of the same group in 2021. For some QS partner institutions, incorporating QS' machine learning model into their recruitment strategy tripled conversion rates in major international markets.
The use of machine learning in your admissions process isn't intended to remove the crucial role that humans play, but rather to provide an admissions team with a swift method of creating weighted data sets for prioritisation. In addition, to improving your efficiency, the technology can help you identify prospects who will benefit the most, thus increasing your chances of reaching your enrolment targets more quickly.
---
Looking for ways to streamline your student recruitment service?
QS is the leading global provider of outsourced international and domestic student recruitment, enquiry management, admissions processing, offer conversion and student retention services – seamlessly integrating with your teams and systems while providing additional scale, expertise and expansion of your capacity to recruit, convert and retain.