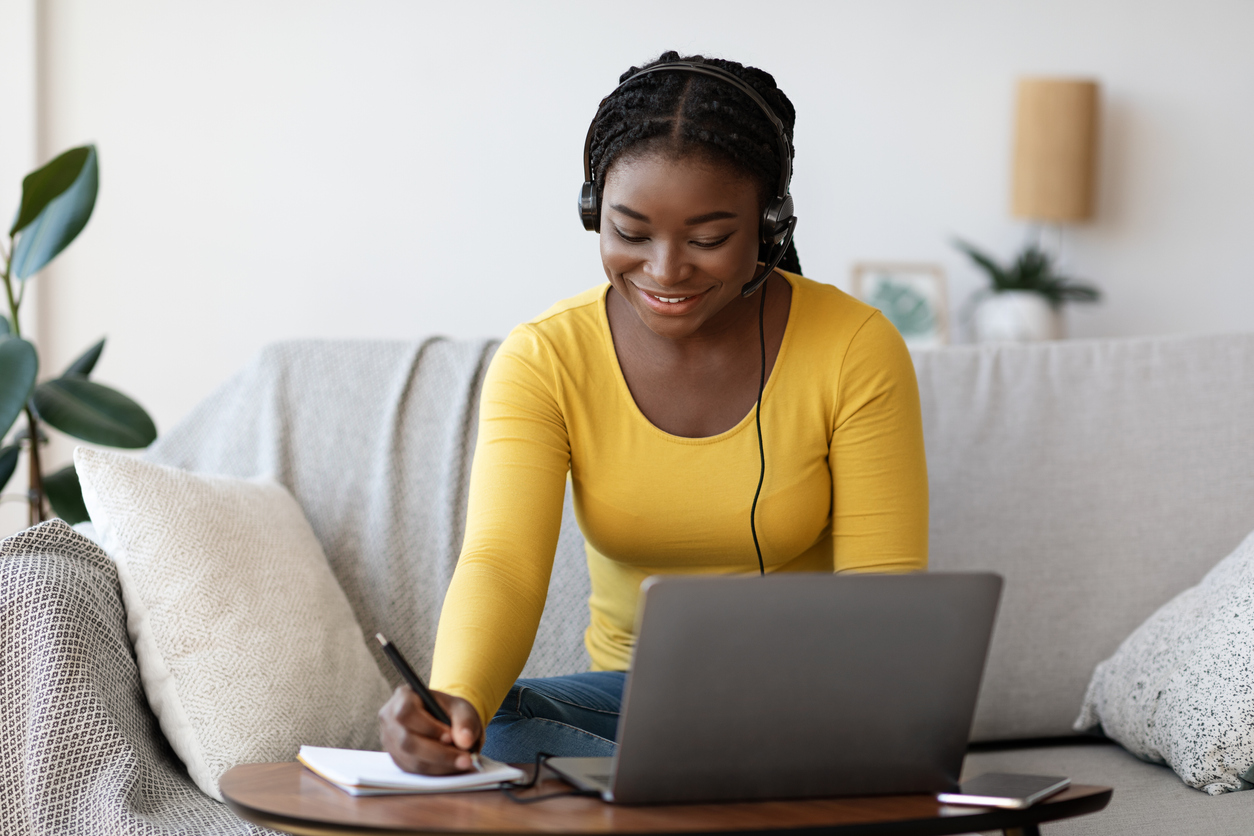 We spoke with leading institutions in the

QS Online MBA rankings 2022

to discover how they created

online MBA

programmes

that remain relevant in

t

oday's

fast-paced business

landscape

.

 
In the past two years, businesses have been forced to adapt in ways they never imagined. 
Almost all industries were impacted by the coronavirus pandemic and changed drastically in order to survive and function during this difficult period — changes that, in some industries, remain today.  
To ensure students are prepared for the business landscape they will face after graduation, business schools must provide their students with an education that reflects the way industries are functioning currently. 
But what are the key ingredients to an innovative and relevant online MBA programme? 
Tune in to evolving industries 
As recently discussed in 'Three highlights from the 2022 QS Higher Ed Summit: Middle East and Africa' this means creating strong partnerships with businesses from the start of a student's learning journey and fostering these ties throughout. 
These close relationships enable institutions to make better-informed decisions about how their programmes should be structured and taught to produce the best results.  
"The online MBA programme is under frequent review," said Amir Michael, Associate Dean of the MBA at Durham University Business School, which ranked 16th in this year's QS Online MBA rankings. 
"This review takes place at two levels," he continued. "The first one is the programme: there needs to be a light review annually to check that the programme is up to speed with the business changes worldwide so that it continues to provide a contemporary set of knowledge and skills to our students." 
Meet changing learning needs 
"The second level," added Michael, "is the module —an annual review of its objectives, assessment, practice engagement and skills development." 
In fact, as a result of this year's review, Durham University Business School initiated a 'Staggered Continuous Assessment' approach in which students are assessed throughout the module and not just at one point at the end. 
"This is to ensure students engage not just with the module materials, but with the assessment process to reflect on what they have learned," said Michael. 
It's clear that it is not only the content of the programme that requires constant review, but also the way the programme is built to meet changing learning styles and needs of students. 
At the Kelley School of Business: Indiana University — an institution that retained 7th for a second year — attention has been made to the way in which students learn in online spaces.  
"The Kelley School of Business recently received a $10 million gift for the enhancement and expansion of our current studio classroom space," said Will Geoghegan, Chair of the Kelley Direct Program and clinical associate professor of management and entrepreneurship. 
"The new Brian D. Jellison Studios offer Kelley Direct Online MBA and MS students world-class virtual classroom spaces to enhance their online learning experience during their live virtual class sessions. The studios allow Kelley faculty to create new course content and utilise advanced pedagogical techniques such as 'flipped classroom learning' – even in an online environment – making live session time even more valuable and dynamic." 
"With the reinforcement of an endowment fund," continued Geoghegan, "the studios will be able to benefit from cutting-edge technology for years to come, increasing Kelley's reach to students across the country and around the globe." 
Be flexible and adaptable 
Leaders in this year's QS Online MBA Ranking, IE Business School, identified flexibility as a critical ingredient in keeping programmes relevant to both students and the working landscape. 
"The Global Online MBA's format is customisable and flexible so that you can further your education without having to put your career on hold," said Norman Kurtis, Dean of Programmes at the school. "The programme can be completed over a period of 17, 24, or 30 months, depending on your desired level of intensity."  
He continued: "With more than 20 years of expertise in designing online education, we guarantee a rigorous, high-quality distance program via our liquid learning model. Liquid Learning is a unique and evidence-based educational model that transcends conventional learning methodologies and platforms by fusing physical and digital learning spaces so that you can access first-rate education, no matter where you are." 
Click <here> to discover the full list of Online MBA programmes ranked this year.