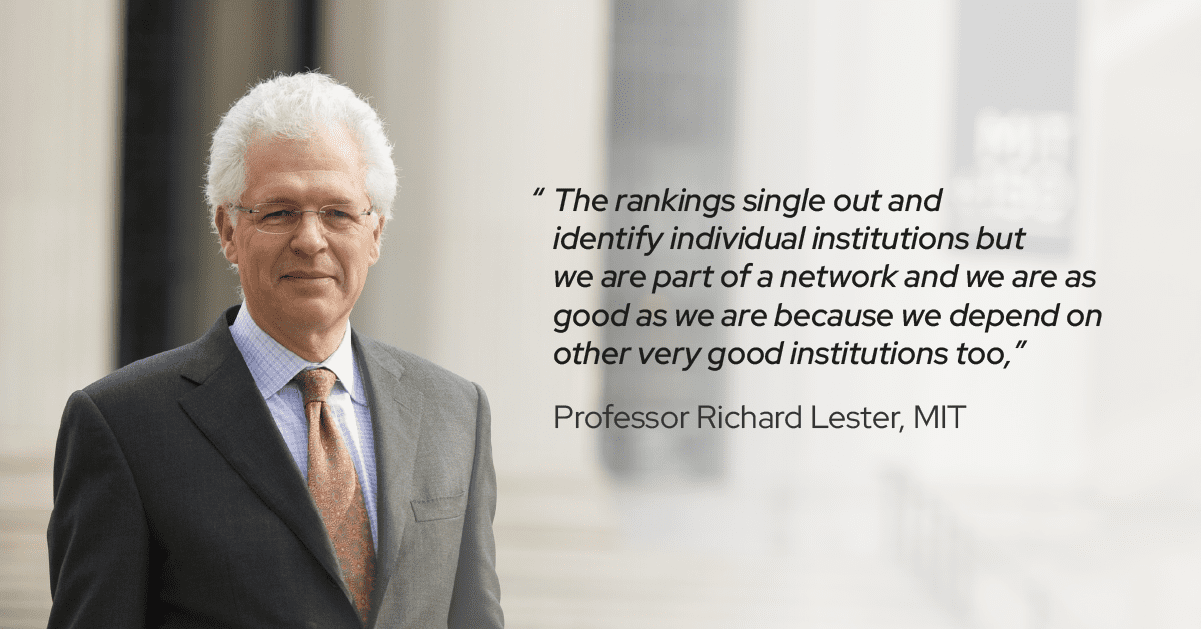 For the 11th consecutive year, the Massachusetts Institute of Technology (MIT) was named the number one university in the QS World University Rankings 2023.  
QS Vice President Ben Sowter spoke to MIT's Professor Richard Lester – Associate Provost and Japan Steel Industry Professor – to reflect on the secrets to the Institute's continued success as the global leader of higher education.   
It's almost 50 years since Professor Lester began his journey with MIT, first stepping onto the campus as a graduate student in 1974. He joined the faculty as an assistant professor of nuclear science and engineering in 1979.   

"We're part of a global network"  
To be consistently ranked the world number one in the world is an enviable position but Professor Lester explained that MIT is not a "self-standing institution".  
"The rankings single out and identify individual institutions but we are part of a network and we are as good as we are because we depend on other very good institutions too," he said.  
"No academic institution can be thought of – or can think of itself – in isolation as we benefit from and we depend on a network of institutions, which in many respects are like us, with whom we exchange knowledge and ideas."  
Reflecting on how MIT has been able to uphold such a stellar performance across the key rankings indicators – which include employer and academic reputation – over the decades, Professor Lester said: "The mission and the values of the institution really don't change or if they do then it's very gradual but the goals and objectives and programmes are continually changing. I think that happens primarily at MIT through a 'bottom-up' process, from our faculty. It allows us to try to see into the future and place some 'bets' in anticipation of what's ahead.  We are continually making these bets. If you look back to the 1960s and 1970s, the big bet that we made in molecular biology was transformative for the institution. This process of drawing on our faculty to help us peer into the future and the willingness to invest in anticipation of these new developments creates the dynamism of the institution. I think doing that is what keeps us attractive to the people who we want to be part of the institution, those people who want to be at the forefront of their fields."   
"Understanding what others think is valuable to us"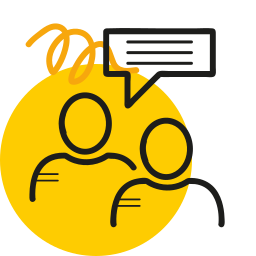 In what he describes as an "eccentric" career at MIT, Professor Lester has served in numerous senior faculty and administrative roles, including Head of the Department of Nuclear Science and Engineering from 2009-2015. In his current role as Associate Provost, he oversees MIT's global engagement activity.  
"Rankings enable us to understand what others think of us," he said, "Does that drive our actions and decision-making? No. I think it'd probably be a mistake for an institution to base their strategy entirely on what other people think of them. However, I think knowing what other peer institutions and prospective faculty think is very valuable in helping us to understand our reputation in the world. We have many opportunities to participate and engage globally and it affords us the possibility of not having to be opportunistic because we can be strategic about our international engagements. The Abdul Latif Jameel Poverty Action Lab (J-PAL) works with a network of universities around the world. We have other ongoing and new examples of collaboration with universities in central America and, of course, we're an important part of big science collaborations like LIGO, which is an extraordinary example of partnerships with peer institutions around the world. I think all of these things are possible for us, perhaps made easier for us, because of the reputation that is enhanced by rankings."  
How to partner with an institution like MIT 
When asked what advice he'd give to institutions looking to partner with MIT, he said: "International collaboration has to start with the faculty. Is there a strong intellectual connection between your faculty and our faculty? These things don't work because the administration says they should, they work because the faculty of the two institutions or multiple institutions can benefit from working together. The other thing I would say that is important is the combination of faculty intellectual leadership paired with talented administrators. These international collaborations are often quite complicated. They typically involve the need to solve problems that don't arise in purely domestic interactions. The quality and contribution of the administrative staff is key."  
For Professor Lester, the COVID-19 pandemic has brought to light both the incredible opportunities and the challenges of international collaboration, explaining: "I think what the pandemic has taught all of us is the extraordinary power of open, global research. Could there have ever been a better demonstration of the value of international collaboration than the sequencing of the viral genome? On the other hand, it also dramatically revealed the inadequacy of international co-operation and co-ordination in implementing many aspects of the pandemic response. On the research front, we learned about the power of international collaboration. When it came to implementing public health solutions, we learned about the consequences of the weakness of international collaboration."  
Universities must step up to tackle the world's challenges  
Institutions, including MIT, have focused considerable efforts on how to reduce their own campus carbon footprint but Professor Lester believes research universities must step up to attack the "hard" problems including emissions reduction and adaptation to the climate changes which are now inevitable.  
"We have not paid enough attention to how communities and whole societies should adapt efficiently and effectively to these changes. There are some hard, unsolved problems here that lend themselves to the application of forefront scientific knowledge, not only in the physical sciences but also in the social sciences. I think higher education institutions, specifically research universities, have a responsibility to attack those problems and do more to step up in this area. I think MIT has been working to raise its game in mobilising the campus community around identifying these very tough problems and assembling the teams of people – faculty and students – to go after them."  
According to QS International Student Survey 2022, 80% of prospective students interested in studying in the US think universities could be doing more to be environmentally sustainable. Professor Lester has observed that students are increasingly expecting to use their time at university to gain the skills and experience they need to position themselves as effective in addressing the climate issue, adding: "What they're looking for depends on the student. For some students, this is about coursework, others are interested in opportunities for community engagement – both on and off campus – for some students this is really important. Some want the opportunity to work on game-changing research – something they feel has the chance of ultimately effecting change to atmospheric restoration at scale. For some students, the opportunity to work on these game-changing advances is really what drives them to come to MIT." 
The QS World University Rankings 2023 were launched in June at the QS EduData Summit held at the Delegates' Dining Room at the United Nations Headquarters in New York. 
To access the QS World University Rankings 2023, download 'The 2022 QS Yearbook'