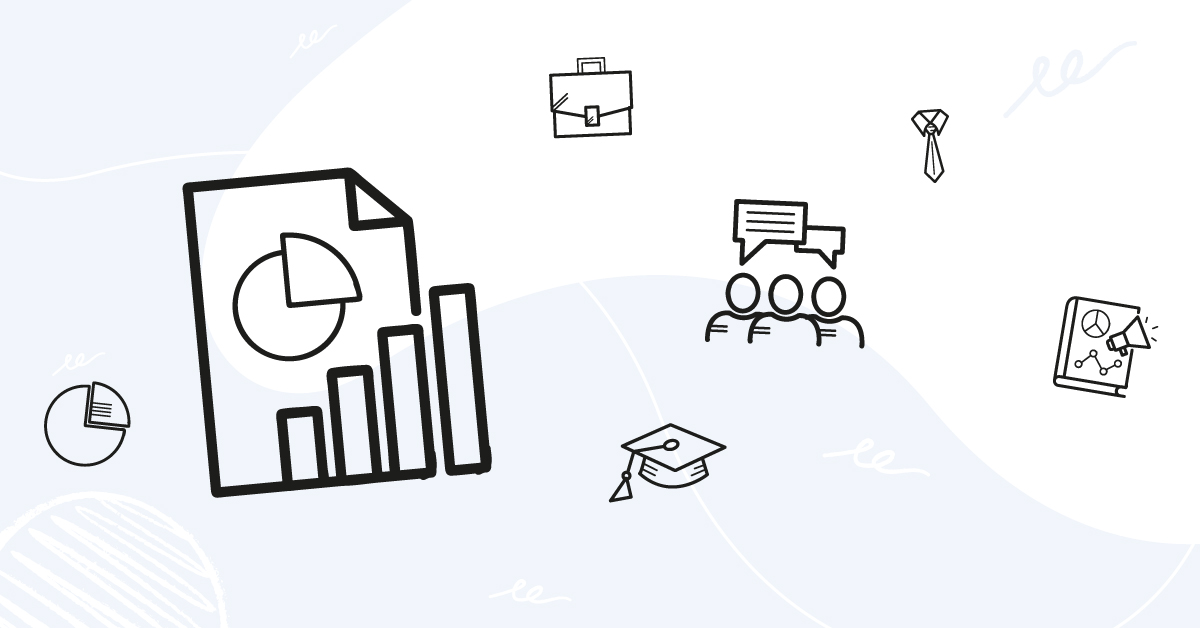 Specialised master's programmes such as Business Analytics are expected to see increased demand from international applicants in 2022, the latest QS survey reveals. 
78% of admissions officers told QS that they thought international applicant numbers for 2022 would be the same or higher than last year.  
This continued growth looks set to accelerate across Europe and North America this year, with 21% and 29% of admissions officers in these respective regions saying they see prospective international students as significantly more important to their recruitment strategies. 
Applications for Business Analytics master's programmes specifically have experienced a 71% growth in applications over the past three years (QS Business School Survey 2021). 
Moreover, data scientist has featured in the top ten of Glassdoor's 'Best US Jobs' since its inception in 2015. In 2022, it is ranked third with 10,071 active vacancies and a median salary of $120,000 USD so it is not surprising that Business Analytics is an attractive choice for prospective master's candidates. 
Employers have told QS that Business Analytics is second only to 'management' among their preferred specialisms (QS Global Employer Survey 2021). 
We spoke to the directors of three leading Business Analytics programmes about how applications are looking for 2022 and why the specialism continues to be among the most sought-after by employers. 
Are candidates choosing specialised master's programmes over the prestige of an MBA?
In a recent article exploring trends in graduate management education, QS reported that 52% of business school admissions officers in North America expect a fall in domestic MBA applications over the next 12 months. 
So how did the specialised master's come to compete with the prestigious MBA? Is it the promise of higher salaries that is motivating candidates to specialise early on in their careers? 
We asked Paul Brandano, Executive Director of the MSc in Business Analytics at UCLA Anderson, whether he felt applicants might be beginning to choose Business Analytics over an MBA. 
He said: "We are careful not to cannibalize our MBA program, but I do suspect that a small percentage of our students are choosing the specialty masters over the MBA. Since we admit a younger, more quantitative/technical student on average, they tend to be a different group than those pursuing an MBA in most cases.  
"In some cases, we admit students with an MBA already. Candidates are generally choosing the Business Analytics specialty because the job market is rewarding their specialization with MBA level salaries. Those who can be a true bridge between the C-suite and the Data Engineering and IT suite are particularly successful. That is why we seek "unicorns".  
"If a student has more than three years of work experience, we will always ask, "why not an MBA?" The common answer is a desire to apply their technical ability in a domain where it is valued while maintaining a seat at the table with executives. Another is that they see the data driven future of business eventually requiring MSBA skills as a baseline. As industries continue to invest in data, I suspect we will see more and more students choosing an MSBA specialization. 
"When admitting MSBA students, we like candidates who are outspoken, creative, bold, dynamic, curious, affable and have good humour. We find our recruiters like these traits as well." 
Wolfram Wiesemann, Academic Director of MSc Business Analytics at Imperial College London, believes that while specialist analytics skills are in high demand from employers, the MBA will continue to offer a much sought-after generalist skillset. 
He said: "We've seen an increasing number of employer-funded applicants who favour a Business Analytics degree over an MBA. However, I don't think this foreshadows the `end of the MBA degree' – generalists will always be needed, and the MBA is unrivalled in offering students with a broad base of skills and knowledge to succeed in today's global workplace. Our own MBA programmes offer modules in data analytics to prepare students for potential careers in this area.  
"That said, I believe that the trend to interrupt work to upskill not as a generalist (via an MBA) but as a specialist (via an MSc in Business Analytics) is here to stay, especially given the skills shortage in the analytics domain. This is the main advantage of our MSc Business Analytics, and students studying on the programme bring a wealth of experience into classroom discussions." 
How are applications looking for Business Analytics in 2022? 
Both UCLA Anderson and Imperial have reported that they expect to see demand for Business Analytics continuing in 2022.  
Brandano explained that UCLA are not only seeing "very strong application numbers" but the quality of applications which they are receiving is higher than ever.  
He added: "Our average applicant among all applicants in round 1 has a GRE quant score of 168 and a GMAT of 719! That is truly remarkable. Test scores are of course not the only indicator but are indicative of a strong quantitative corps of candidates from which to search for "unicorns". We aim to admit unicorn candidates as a differentiator at UCLA Anderson MSBA. Those who have a well-rounded background in life and work, passionate interest in data science and business analytics, strong relative work experience, strong academic performance and exceptional communications skills (we make every interviewed applicant present formally to us for five minutes) and Emotional Quotient (EQ)." 
Also seeing growing demand for Business Analytics is Michelle Li, Director of the Master of Business Analytics at the MIT Sloan School of Management, which ranked number one in the world in the QS Business Masters Rankings: Business Analytics 2022. She is seeking to increase student numbers from 66 in her current cohort to 80. 
She said: "There are several flavours of what it means to be a data analyst. There is the descriptive analytics and dashboarding side but our program is skewed towards data science, focusing on predictive behaviours, designing algorithms and machine learning. I think there is an increasing demand on both sides of the spectrum. We have certainly been seeing growth in Business Analytics. Due to COVID, last year's application numbers jumped significantly with a huge increase so we're experiencing a decline from those numbers but growth from what we saw in 2020." 
Online vs on-campus study for Business Analytics
Imperial offers both an on-campus MSc Business Analytics programme, which has been running since 2015, and an online, part-time programme which launched in 2018. Wiesemann explained that, before the pandemic, Imperial was "already ahead of the curve with online teaching capabilities". 
Asked whether employers treat graduates from the online programme any differently to graduates from the on-campus programme, he said: "Employers really value talent from both the on-campus and the online programme as they bring the critical skills and knowledge needed within their organisations. Typically, we see a different profile of student on each programme. On the on-campus programme, the majority of our students are pre-experience and focusing on graduate level opportunities within the market. By comparison, we tend to see more experienced profiles from students enrolling onto the online programme. The same companies are interested in connecting with talents from either programme, but the level of opportunities may differ depending on the skills and experience of each candidate." 
At UCLA Anderson, Brandano praised the "excellent support and "commitment to excellent" to manage the "fast transition" online during the pandemic but added: "We have not made any long-term commitments to create a hybrid or online-only MSBA option at this point. We have remained flexible to support students when ill or constrained and therefore maintain both modalities. A vast majority of the students demand in person classes at UCLA Anderson MSBA."  
Where Business Analytics graduates are working now
All three schools provided a stellar list of top employers who are recruiting from their programmes, among them were Apple, Google, Tesla, BCG Gamma, McKinsey, Deloitte, EY, Accenture and Lloyds Banking Group.  
Li said that in 2021 over 20% of the MIT Business Analytics cohort went to work in analytics consulting, adding: "In terms of career opportunities, we are seeing a steadily increasing salary growth on graduating from our program." 
At UCLA Anderson, Brandano reflected on whether employers are looking for anything different from Business Analytics students since the pandemic and the subsequent shifts in the global job market. He said: "When we speak to our corporate partners and recruiters, they have a common reflection about the pandemic. Many seem in agreement that the pandemic has created idiosyncrasies in their data that may or may not repeat. That the pandemic has so impacted their performance that they have to treat the data differently while seeking to understand the unique value in it. They are quick to share these anecdotes because it is our students who will be helping them to make decisions and solve time series analyses with this unique data.  
"Also, we have seen that our students and recruiters continue to demand as much programming in Python, R and SQL as we can teach them. I don't believe this is pandemic related per se, but it is a reflection of the value of deep technical training within a business analytics degree.  Finally, the balance between technical ability and business acumen, including well-honed communication, consulting, and presentation skills, is in consistent high demand and has been key to our students' success." 
The latest QS Admissions Survey was conducted between 17 and 25 January 2022, receiving responses from more than 70 admissions officers in graduate management education recruitment.