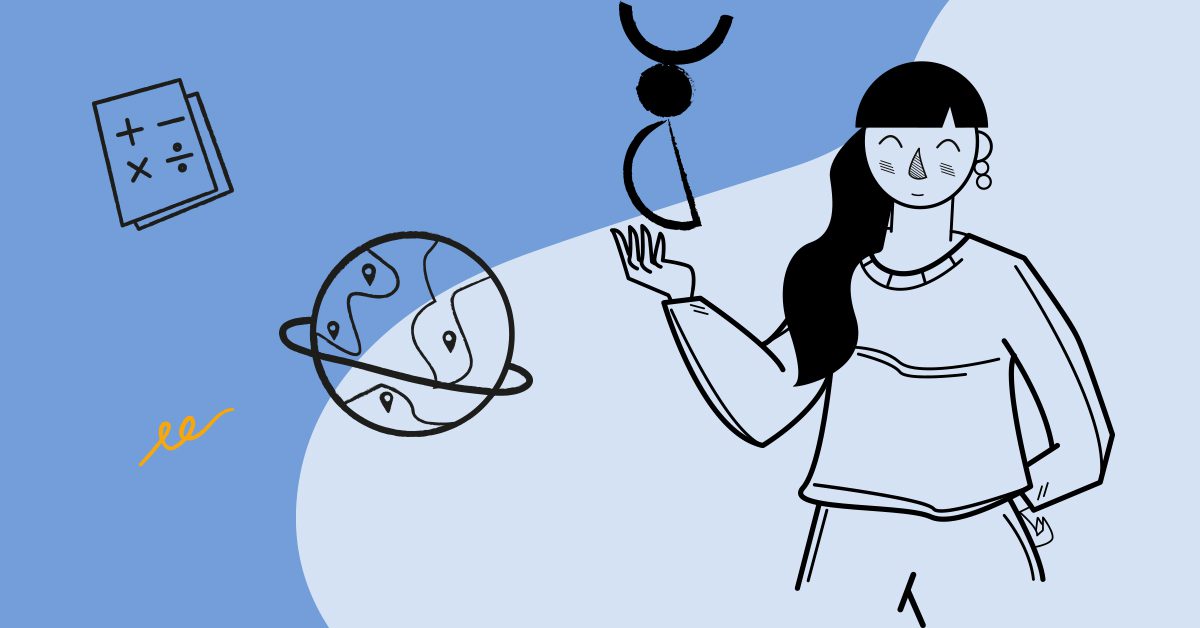 Prospective students are placing an increasingly high value on choice and flexibility when researching business programmes.
The growth in online education has opened up the scale and scope of educational possibilities for business schools, recruiting students from a greater range of countries and a broader demographic.
Micro-credentials and other forms of certification are also providing prospective learners with more choice in how and where to study than ever before.
In a QS Admissions Survey conducted in May this year, 38% of the schools we surveyed, all of which were accredited by either AACSB, EQUIS or AMBA, are already offering micro-credentials.
When asked to name the greatest threat to the future of the Executive MBA , 15% of schools surveyed said their main challenge was the increase in alternative MBA study options, such as online programmes and a further 12% cited the rise of micro-credentials and certificates. 
But what does this mean for business schools? Are they embracing this drive for choice and flexibility? What relevance does this have for the future of life-long learning?
We spoke to Sarah Toms, Co-Founder and Executive Director at Wharton Interactive at the Wharton School of the University of Pennsylvania, and Dr Kristine Dery, Professor of Work, Technology and Innovation at Macquarie Business School in Sydney to find out more.
"There's room for everything" – but quality is as important as ever
Sarah Toms believes there is "room for everything" in graduate management education but challenges people to think about what "quality" means to them.
"I think we are often bad consumers of education because we don't understand what goes into it," she said, "We know how to adapt what we eat for a balanced, nutritious diet but we don't have that same expertise about how we consume education for ourselves. We need to look at pedagogical sciences and have that knowledge become more mainstream. So, for example, do you as a learner understand metacognition? Do you understand what techniques you should be bringing into your learning journey and practising every step of the way? Do you understand that before you learn something new, you need to carry out an audit of where your skills are today? What's important is to build on those skills in a scaffolded way because otherwise what's going to happen is you're going to get frustrated and you're going to quit.
"If you are learning calculus or statistical methods but you don't have the fundamentals to structure what you're trying to learn then I think, during a two year MBA or a four year degree, this is all happening for you. You're having your education curated for you, depending on where you are in your life. I believe in the value of degrees as a starting point because I don't think high schools give us what we need to be prepared for where we're going in life. Do I think there are sometimes quality issues with those degrees? – Absolutely. Do I think there are places where those degrees need a major upgrade? – Absolutely.
"There is a tonne of value in micro-credentials in allowing learners to say this is where I want to go as a learner and I want to prove that I have acquired this expertise on every step of the way."
For Sarah, one key difference in programme delivery is whether the knowledge is delivered passively or if learners have the opportunity to practise what they've learned, receive feedback and upskill as they work through the course.
She explained: "At Wharton Interactive, we have an introductory course to using machine learning for business decisions where you actually have to roll up your sleeves and write code and run algorithms, even if you've never done this before in your life. I think employers will always take note of this, it's not just that their employees have watched a video but they've completed a course based on simulated learning which genuinely leads to an upskilled workforce. I think employers are going to quickly become savvy about which course someone has completed and exactly which skills it develops."
With the vast range of learning opportunities now available online, Sarah sees online education as a "great equaliser", allowing learners to be part of a global community on almost any topic, adding: "I'm seeing this more and more on Linkedin. People are showing more about their authentic self that goes beyond just professional experience. If you're an employer and you see Sarah Toms has this experience from a technology leadership standpoint, but she's also studying beekeeping then this opens up conversations and dimensions of who that person is and what they can bring to the table."
Growing importance of choice for future MBAs
Macquarie launched an online MBA in 2018 and they continue to offer an on-campus MBA too. Professor Kristine Dery explained that four years on there is much less of a distinction than expected between the students who enrol on the two programmes, saying: "The mix of people across the online MBA and the on-campus MBA are not indicative of how they're making choices. They're a similar age, they're doing the same sort of roles and have the same sort of experience. The reason why they're choosing to come into campus and become part of an in-person university community, as opposed to doing their degree online, is not as clear cut as we thought it was going to be."
"What is clear, however, is that there is going to increasingly be a requirement for choice. Our research suggests that our current and our future students are going to want that flexibility. In other words, the students choosing to come into the on-campus MBA want a hybrid environment so they can come to class but they can also make the choice to participate in the class online right up to the last minute, say if they're busy at work and can't come in that evening. Prior to COVID, they'd have been offered a recorded session but they would not have been able to participate in group discussions. The hybrid classroom allows that to happen. All of our classrooms are now equipped with the microphones, cameras and equipment to operate like this and we're learning how to do it better and better."
"We already see in our online MBA that students are forming online communities and meaningful interactions. We keep improving our capabilities to enable people to work more effectively in a virtual context and that can only have positive outcomes. The average age of an MBA candidate is getting younger. As people are really trying to advance in their careers, they're recognising the need for education at a younger age. These students are time-poor, they're curious, they really want knowledge and skills but they want it served up to them in a way that enables them to be flexible about their learning."
A focus on flexibility is also driving greater diversity in Macquarie's MBA cohort, with Professor Dery adding: "We're seeing more diverse representation in terms of gender. We're also seeing MBA students from a range of different industries. It's partly due to pathways in. We've got industry programmes which enable students to take a graduate certificate and use that to pathway into the MBA. In MBAs gone by, there were pathways out. There were graduate diplomas and graduate certificates that enabled you to get part way through a programme and then if you could not continue for whatever reason then you'd be awarded a certificate to recognise how far you'd got. Now, we are much more focused on pathways in."
Growing interest in micro-credentials as an MBA pathway
As a differentiator to the many other certificates offered in the market, Professor Dery explains that the word 'credential' is as important as the word 'micro' in understanding the benefits of studying with a university, over the growing number of certificates offered by alternative organisations and providers.
"We are looking at short courses that are credentialed and can, therefore, be stacked into other degree courses. It's more than a badge and a stand-alone entity. What we're offering is an opportunity to 'stack' that into a future degree and that becomes part of the life-long journey when you're not only envisaging what skills you need but how could this 'stack' into a bigger qualification but with options to step in and out if that's what you want."
Far from competing with traditional business school programmes, Professor Dery explains that micro-credentials are becoming a key pathway to the MBA, saying: "Potential MBA applicants may have been out of the learning environment for many years so they want to experiment. They want to see whether studying is something they could do, alongside their really busy work lives. We have many students who are working at the same time as doing their MBA. While micro-credentials can stand on their own, our latest round of research shows that most students had done some sort of learning experience with Macquarie Business School before they enrolled in the MBA."
For their online MBA, Macquarie offer micro-credentials across almost every subject, so students can pick up any one of those subjects and experience them before they come into the MBA.
"We're seeing a really significant shift in the interest in graduate certificates," she said, "This tells us that there are students who want to try before committing long term to an MBA as they're not quite sure where their career is going and there's a lot of movement in the employment market. Online graduate certificates from a university still give them the badge of a university and an output. It's not such a huge commitment over a number of years as an MBA, but it's a chance to try something before making that big commitment."
It isn't only students who are taking a growing interest in micro-credentials and the opportunity to 'try-before-they-buy' into a full programme. She added: "The micro-credential stacking of units becomes very attractive because it gives employers an opportunity to fund several micro-credentials for an employee and see how that goes before making a decision about the funding of the ongoing journey, without the big upfront commitment. I think this is going to be a really important part of that learning journey and the relationship between the employer, employee and university. There is so much movement of people in the market place right now so certainly we are seeing a much greater appetite for investing in these smaller pathways into the MBA."
Investing in life-long learning
For Professor Dery, there are incredible opportunities for universities to expand their provision to include micro-credentials and to further embrace the broader concept of life-long learning.
"I think universities are going to have to be very responsive to how people's needs change as their careers progress and their lives progress. It's not just about their careers, but also about their lives and what are their needs as they continue along their life's journey.
"Universities need to keep experimenting to understand more about what we need to do to stay relevant to those students as they enter our universities as undergraduates and progress to postgraduates and MBA students and beyond that. What do our alumni need as they head into more of a retirement phase, for example, where they may want to keep learning but perhaps the focus is more on a family business or on philanthropy. Those skills acquired all those years ago might no longer be as relevant so we are creating courses in subjects like digital finance, sustainable finance and data analytics. Subjects which weren't present or part of early education for many students but critical to enable them to upskill. That's where I think life-long learning will create more of a partnership between students and the researchers in our universities as we feed that cutting-edge content into life-long learning, whether that's graduate certificates or micro-credentials."
So, what does the future look like? Will students be able to pick and choose an institution per module rather than for the whole programme? Professor Dery describes this as the "dream" but not one which comes without its own challenges, saying: "We're already seeing that you can take a micro-credential at universities like MIT and credit that to a range of other university degree courses. Universities are experimenting more and more as they realise that the micro-credential market offers students the opportunity to take those courses from anywhere in the world. But, ultimately, every university wants to create their own eco-system: the primary place of choice for all their alumni to come for all their learning needs. That's where you build those alumni communities, that's where you build the capability to really engage with society as people's careers progress. We're going to have to enable and support our students to grab elements from other places and then come back and that's the piece that's going to be really interesting for universities. How do you create that stickability and that pathway back to your campus?"
Interested in learning more about the latest trends in graduate management education? Read more here: Can EMBA programmes successfully compete with the rise in micro-credentials and certificates? – QS and Student finance and scholarship provision: The latest trends in graduate management education – QS