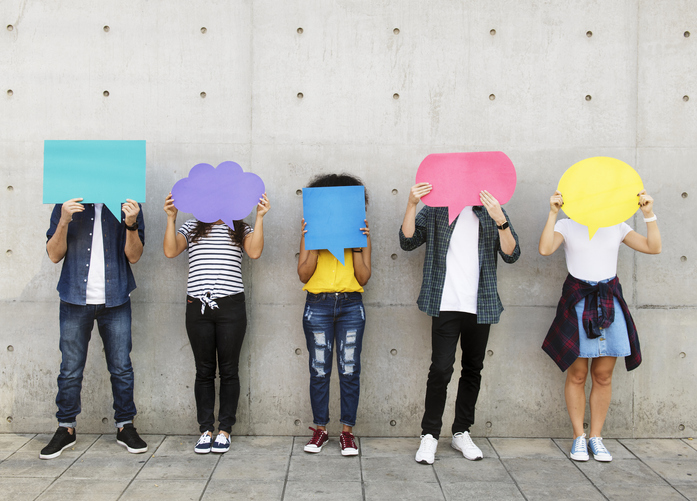 In order to continue to recruit students, universities must adapt their marketing strategy to better target Generation Z.
Generation Z is generally considered to be those born between the years 1995 to 2015; currently aged between 4-24 years old.
Within this group are the potential students that may one day be attending university, and therefore the prime audience for higher education institutions to direct their marketing.
There are several differences between Generation Z and the previous generation (commonly referred to as Generation Y or millennials).
Generation Z and millennials both tend to be tech savvy, yet whilst a lot of millennials adopted digital technology into their lifestyles, the majority of Generation Z grew up with it as an already well-established phenomenon.
This has had a huge effect on the way Generation Z absorb information and communicate with others.
It is important that universities consider these factors when developing a marketing strategy. If old marketing tactics are recycled, your university may struggle to communicate effectively to this new audience.
Using the right marketing channels
According to Global Web Index, Generation Z spends on average around three hours a day on social media, with Instagram and Snapchat being the most popular.
If social media is not a key component of your marketing strategy, your university is missing a huge opportunity to communicate with potential students.
The QS International Student Survey 2019 revealed that 35% of students claimed that social media channels were one of the most useful sources of information when researching a university.
For more information on how to utilize these marketing channels, please see our blog: How to Utilize Social Media as Part of Your International Student Recruitment.
A visual generation
Digital technology provides users with the ability to communicate via visual means, such as videos, pictures, memes, and emojis.
Having grown up surrounded by this technology, Generation Z responds well to information that is presented to them in a visual way.
For universities, not only does this reiterate the importance of having a strong social media presence, it also highlights how imagery should be used throughout their marketing efforts as a whole.
One way to put this into practice is by advertising the results of your QS Stars university rating; a function which grades universities on a wide range of factors such as its research, teaching, and facilities.
After your university is evaluated by the QS Stars university ratings team, you are given a digital badge as a visual representation of your QS Stars rating in each area.
This logo can then be used as a marketing tool to advertise your university's strengths, displayed on your university website, in email signatures, and on marketing materials during student recruitment fairs.
For guidance on how to achieve these ratings, download a free copy of our white paper: What Does it Take to Get 5 Stars?
Grabbing attention
We have determined that Generation Z is a visual generation, but this does have its limits.
The attention span of Generation Z on social media currently sits at only eight seconds.
This means that whilst visual media is a great tool to use as part of your university's marketing strategy, it needs to grab the attention of the viewer within the first few seconds and remain engaging throughout.
One unique way to keep a Generation Z audience engaged might be via interactive videos where a prospective student is required to answer questions or play a game throughout the video.
Share your values
It is not only how you communicate that is important to Generation Z, but also what messages you are conveying.
For example, research conducted by BBMG revealed that Generation Z were "three times more likely to say that the purpose of business is to 'serve communities and society.'"
What this means is that whilst your university should share its features and selling points as a higher education institution, Generation Z also expects a certain level of social responsibility.
Messages around your university's efforts on a wider social responsibility scale should therefore be intertwined throughout your marketing strategy.
This reassures prospective students that they will be investing in a university which aims to have a positive impact on a larger scale; something that is important to the socially conscious Generation Z.
If you'd like to learn more about how international students perceive social responsibility in the higher education sector, download your free copy of the QS white paper: The Rise of Social Responsibility in Higher Education.