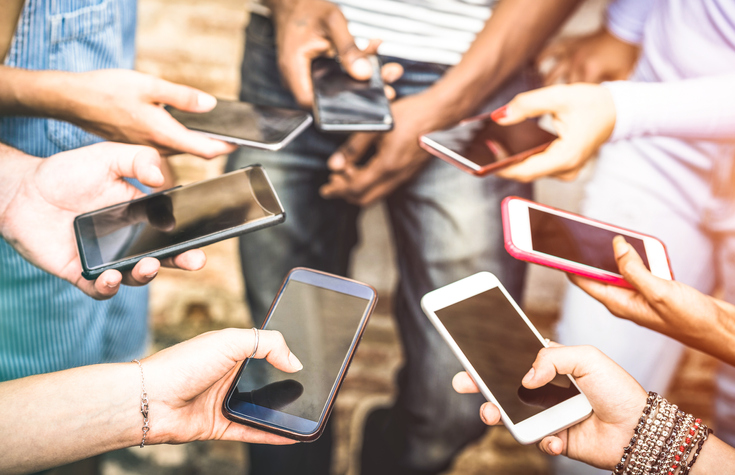 With most young people today using social media, it's clear that this channel should play an essential role in your university's international student recruitment. 
With 3.5 billion social media users globally, it's a challenge to find someone who doesn't regularly interact with at least one of these online platforms.  
Generation Z are particularly captivated by the phenomenon; many don't remember a time before social media, having grown up in the era of smartphones. 
In today's digital world, universities must learn how to effectively utilize social media in order to maximize the results of their international student recruitment strategy.  
The QS International Student Survey 2019 (ISS) reveals that 85% of the prospective international students polled use social media as part of the research process when deciding where to study.  
Universities who don't take the social media element of their international student recruitment seriously are placing themselves at a huge disadvantage.   
How universities can utilize social media effectively   
Visibility 
Make sure your university is visible on all platforms of social media where possible, including Facebook, YouTube, Instagram, internet forums, LinkedIn, and Twitter. It's important not to rely on one platform as the popularity of each is likely to change each year.  
For example, the ISS report revealed that the number of students using YouTube to research potential universities increased from 40% in 2018 to 51% in 2019, yet the popularity of Facebook slightly decreased. Universities must not neglect any of these primary channels, and stay on top of social media trends to maximize reach. 
Channel-specific reach out  
When on these platforms, it's important to utilize the different functions each one can offer. Facebook or Instagram Live, for example, are great methods of marketing to potential international students as 27% of students state that live videos influence their decision process.  
Understanding hashtags for Twitter and Instagram is another way to speak to potential students. In an effort to help young people gain an insight into graduation celebrations, Swansea University created the hashtag #SwanseaGrad.  
Information sharing 
There is a wealth of material created by universities to assist prospective international students in their decision-making process, such as university prospectuses, department websites, and details about international application process.   
Social media is best used for quick and engaging snapshots of information. To make sure the more text-heavy material is still seen by prospective students, direct links to this material can be shared on sites such as Twitter and Facebook. 
Enquiry management  
One of the greatest benefits of institutions utilizing social media is that it facilitates a dialogue between university staff, current students, and potential students.  
This means there is an efficient channel that potential students can use to get their questions answered and gain a better idea of what life is like at the university.  
Make sure you respond to enquires quickly and in a respectful way. More information on how to handle online communication can be found in our previous blogs.  
Brand building  
Social media can be a great way to build your university's brand. By engaging with content that shares your university's core missions, students can gain a better understanding of the university and what its key focusses are.  
For example, if your university is making efforts to become a more sustainable institution, re-sharing a topical article on LinkedIn or Twitter can be a great way to reveal this to prospective students.  
Just make sure you are consistent throughout all channels and have the right social media experts in your team to guide your strategy and execution.  
For more guidance on how your university can improve their international student recruitment, contact our QS Enrolment Solutions team today.