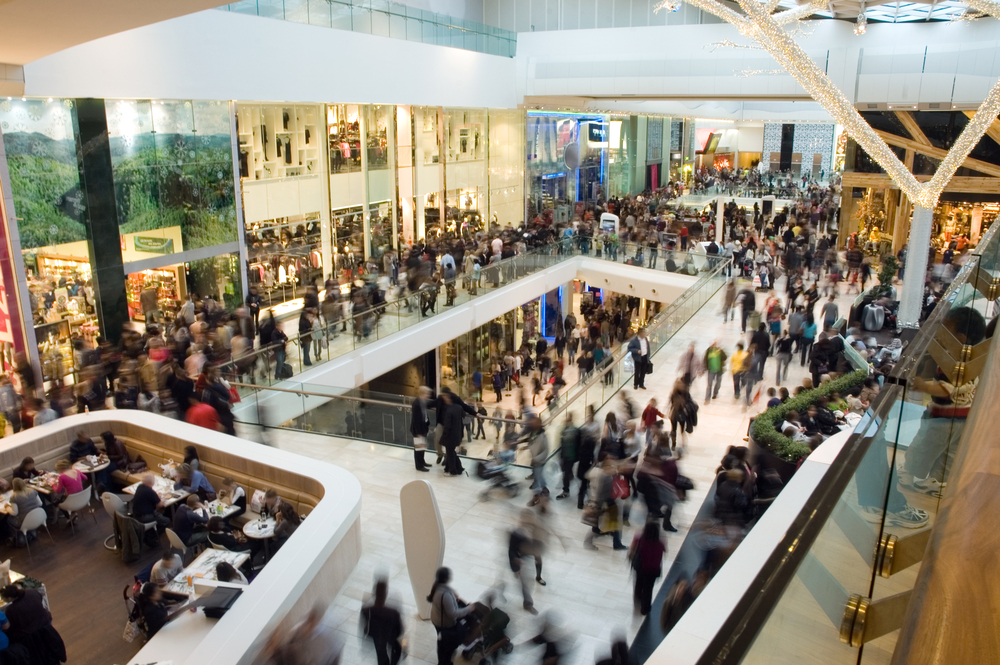 Despite the expansion of alternative marketing avenues, and the influence they undoubtedly have had, traditional advertising is still dominated by large companies.
Major advertising companies have the resources, the staff and the money to create the very best marketing campaigns. Universities can improve their own marketing and recruitment strategy by exploring their successes and failures.
Here are the four lessons for developing a better higher education marketing campaign strategy:
Create a personality: Nike
The expense of studying abroad, along with the development of "home hubs", may lead to a serious decline in the number of students looking to study further afield. This makes it vital for universities to develop their own signature personality, not only to attract applicants from far away but also to increase interest among domestic students.
Globalisation has resulted in market saturation; it's now harder than ever to find space in an increasingly over-crowded marketplace. You're not just competing regionally, or nationally, but internationally. To stand out, brands and universities need to cultivate a strong identity.
Nike does this very well.
The company's moto, "Just Do It", is recognised globally and is tied in seamlessly with  advertising campaigns. Nike adverts focus on the power of the individual, whether that be a fully-fledged athlete or an amateur. The idea of individual ability, self-competition and determination are what drive the Nike ethos.
Many of the brand's advertisements focus on normal people:
It's this strong personality that led Nike, once only a niche supplier of marathon gear, to overtake Reebok and become the premier sports clothing retailer on the planet.
To mirror the success the brand has achieved, universities need to consider what they represent, who they appeal to and what makes them different from other institutions. What that is will be unique for each university and this isn't necessarily about attempting to look like the most prestigious or successful institution. It's simply about embracing exactly what sets you apart.
People will get behind an imperfect but genuine brand with a lot more dedication than they ever would for faked-perfection.
Don't underestimate your audience: IBM
Underestimating your audience is one of the worst mistakes you can make when you're trying to recruit students.
True, your target demographic may be teenagers. But they're also tuned-in, savvy and ambitious people considering their futures, and you can bet that patronising marketing attempts will be immediately dismissed.
Remember that this sector of society is the one most connected to political and social issues, and it's important to keep that in mind when putting together a strategy.
In a recent post, we spoke about IBM's "Hack a Hairdryer" campaign. Aimed at female scientists, the promotion invited participants to modify a hairdryer to encourage women in STEM. Needless to say, the campaign was lambasted by nearly everyone and harshly rejected as being patronising and sexist.
It's vital that universities carefully think through all higher education marketing ideas to avoid situations like the one above. If in doubt about how a campaign will be received, consider a focus group before launch.
Humour can be beneficial: Old Spice
Humour is difficult to get right, but when it goes well, the results can be dramatic. Old Spice, a brand which was known for its stuffy, old-fashioned reputation, successfully relaunched itself with an on-point, cuttingly satirical marketing campaign.
Here's the advert for those who don't remember it (and for those who do, but want to watch it again anyway).
The point to take away from Old Spice is that no matter how strong or historic the reputation of your university, there's no reason it can't be updated and renewed with a clever, innovative and well-planned campaign.
By using a humorously self-aware marketing campaign, Old Spice avoided the perils of a more serious approach, which may have been ignored or mocked given their previous persona.
If there's an aspect of your university's perceived character that you think is hindering your student recruitment efforts, consider using a humorous recruitment strategy to challenge it.
Be careful though, funny isn't always the way to go! As noted above, beware of appearing to patronise your audience, and consider trialling new higher education marketing campaigns with small groups before going all-out.
Honesty is the best policy: Buffer
It's very difficult to keep scandals quiet in the digital age. One of the most effective ways to tackle the embarrassment of harmful information, therefore, is to openly accept responsibility and attempt to resolve the crisis as quickly as possible.
The only thing people dislike more than problems is institutions and companies who refuse to acknowledge them, or make amends.
Take Buffer, the platform which enables customers to manage their social media profiles in one place. The company suffered a security breach back in October 2013, and rather than blaming hackers and being clandestine about the issue, they immediately informed their users of what had happened.
They even set up a blog post which they updated every time new information was received.
What could have been a very embarrassing situation for the company was resolved smoothly, especially considering the seriousness of the event. The efforts made by the team went a long way towards negating the bad publicity and customer dissatisfaction.
Emulate Buffer's success by fostering an open approach to marketing campaigns. This is especially important for universities, which are in the business of open debate and the unbiased pursuit of truth. Higher education marketing needs to reflect these values.
For more tips about connecting with prospective students and developing a successful marketing campaign and recruitment strategy, read our blog on marketing to millennials.