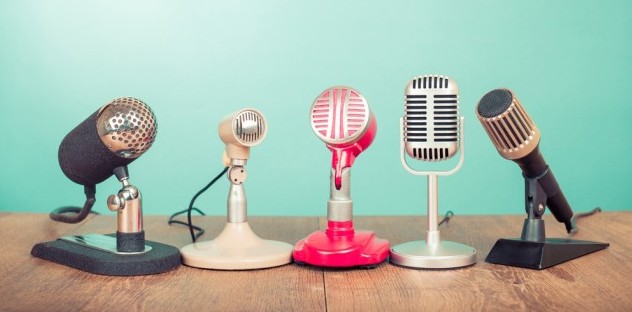 The tone of voice in your digital communication needs to fit in with your university branding and the values you want to convey to your readers. However, each digital communication channel you choose to employ will have a different set of readers and a very different focus; therefore, in each instance, the tone of voice and personality utilized must adapt accordingly.
Higher education is a serious investment for students and university reputations are, naturally, held as being extremely important. Perhaps this explains why institutions can often take an overly formal approach to digital communications. But, a university's reputation will only be strengthened by appropriately diverse digital comms, especially when looking to increase student engagement.
Traffic is good, but a conversation with students is better; an appropriate tone and voice helps to humanize your university brand and allows conversations to take place more naturally. Whether the ultimate goal is to generate leads for student recruitment or to improve your university brand image as a whole, neither can be achieved without communicating in the right tone of voice.
Still a place for formal communication
The tone of voice used in official forms of digital communication is usually best kept professional and, in some cases, formal. Since the main purpose of any university website is to provide information for current and prospective students, it is important that the content is easy to read and that the answers to questions can be found quickly and painlessly. Our recent report revealed that students had trouble accessing certain types of information online such as that relating to scholarships, student visas and course content – things that will clearly be essential reading for many prospective students.
University websites best serve their audience's needs by being clear and informative and by using a structured and easy-to-read layout. This could include lists and bullet points, links to other relevant sections and careful use of keywords and tags to make topics more searchable and easier to find.
Lighten the tone
When the purpose of your digital communication is no longer to inform students but rather to connect with them, the tone of voice used should be adapted. Dumping a load of official information and statistics into student newsletters or university blog posts isn't likely to grab a reader's attention, for instance. This is the time to use a more informal language that, while still representing the university brand, will be more in keeping with how your student audience communicates.
As mentioned in a previous post, your current student body is a fantastic marketing tool that should probably be employed at this juncture. Encouraging current students to submit guest blog posts and to write about topics they find interesting in forums is one useful way to gain a much clearer idea of how your students are communicating, including the language they use and the tone of voice.
Keep it social
When communicating with your audience via social media channels, your tone of voice can afford to be at its most informal. Social media is widely used by prospective students when researching universities, as revealed in our Students Online: Global Trends report and, as such, can provide a great starting point for student-university conversations.
On these platforms, it is not only the tone of voice that is important in your digital communications but the speed and pace of the conversation. Students and prospective students that make inquiries via social media need to receive a response quickly or they will lose interest and get the impression that they are being digitally ignored. To reiterate this point, the bottom line is that social media accounts are intended to be enjoyable and entertaining, and dormant accounts are no fun
Make it light
On that note, try injecting some humor and levity into your digital communications, especially when looking to engage with your student followers on social media. Humour is a popular marketing tactic in almost every industry, with huge advertising and marketing budgets spent on prime time advertisements with exactly this focus in mind (think of the adverts during the Super Bowl and other major sporting events). It helps to add personality to a sometimes faceless brand, fostering feelings of affection and excitement within prospective students, current students, and alumni.
Tracy Playle, director and head of strategy at Pickle Jar Communications, a communications and marketing consultancy, claims that even though education itself is a serious industry, the marketing tactics used to engage with its audience need not be. There is a great deal of information available online that is capable of distracting students and prospective students, and if your content isn't at least as much fun to consume it simply won't make the cut.
To sum up
Finding a voice for your university brand will take time, patience and experimentation. Trialling different tones across different digital communication channels will help you find one that best suits your message and values and gives the right impression of your university brand.
Keep information-focused sources, such as university websites, simple and easy to read
Use keywords and links to help make information more 'searchable'
Utilise your current students and alumni to create original content with a natural student voice
Don't be afraid to use humor, it adds personality and appeal to your university brand
You can learn more about student online trends by downloading our Students Online report now. And read more of our posts on university branding on our blog