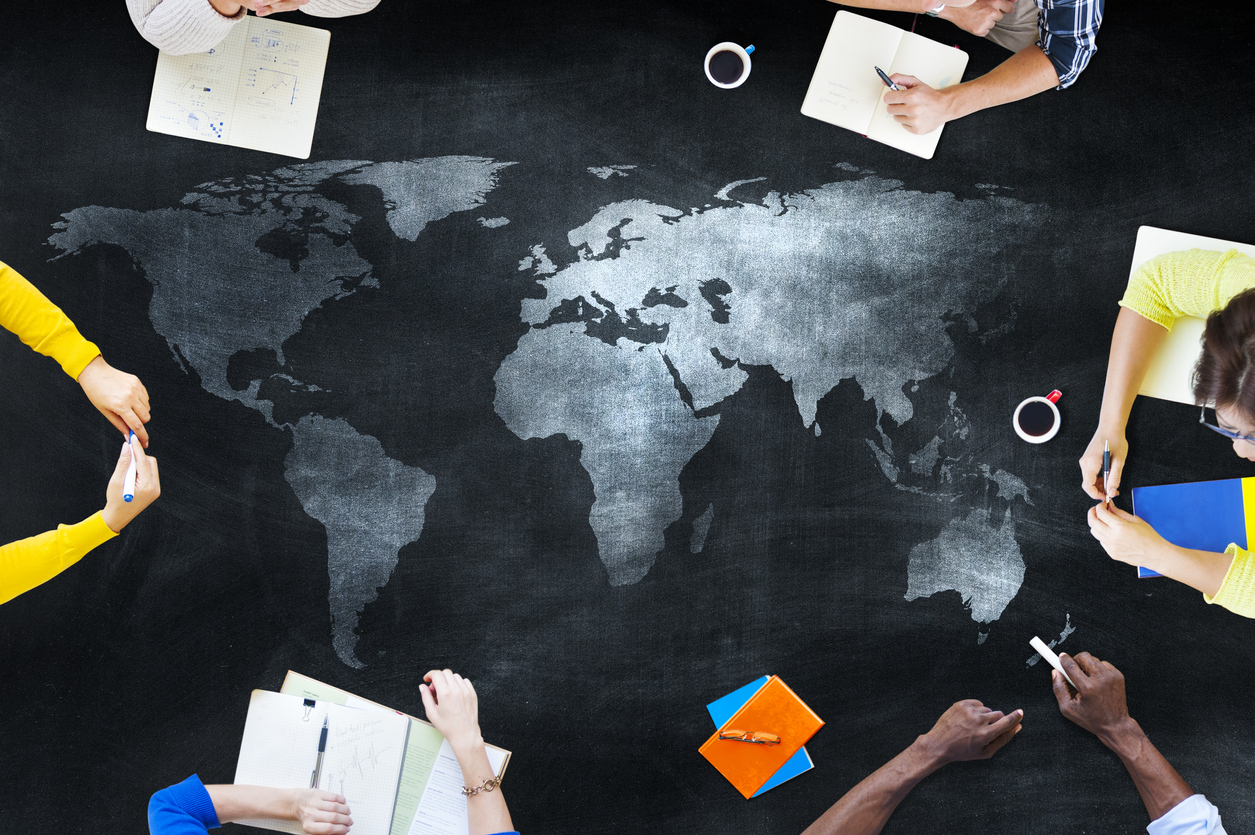 How can higher education institutions move forward in times of crisis? One way to combat recurring disruptions to student recruitment is to diversify your student source markets.  
Before the global health crisis had disrupted travel as we know it, admissions and recruitment officers were reevaluating how they sourced international students amid geopolitical tension and shifts in student mobility. 
The pivot wasn't limited to institutions. Australian and Canadian governments were ramping up efforts to broaden their international student base to ease an overreliance on students from China and India.  
The goal of this strategy was two-fold: increase cultural diversity, and to dial back the financial dependency on the stability of other nations.  
Discussing the Canadian government's new recruitment strategy, University of Sydney professor Salvatore Babones told the Vancouver Sun in fall 2019: "As in Australia, these marketing plans are part of a 'diversification strategy' intended to dilute the risk that an adverse event—for example, a suspension in the convertibility of the yuan or a major recession in India—that might suddenly result in a revenue shortfall at universities."  
What resources can your institution leverage?  
To say that much has changed since late 2019 is an understatement. While exploring more places in the world to pursue your next student cohort may seem risky given such times of uncertainty, this approach is exactly what's needed to safeguard your institution against unforeseen challenges in the future.   
In order to take the first step in finding new student source markets, institutions should first take stock of the internal resources and research they have on hand.  
Utilize your alumni pipeline 
Consult your alumni department to find international alumni that are or have been particularly engaged in your institution.  
Do any of them hail from countries that you have previously overlooked in your student recruitment strategy?  
If so, consider having them partner with you in student outreach—they could join you at a student recruitment virtual fair, write a blog post, or assist in social media messaging.  
Identify international research partnerships 
Does your institution or faculty hold partnerships in certain countries or regions?  
If your institution has already established brand awareness in other countries, half of your work has already been done.  
Leverage faculty relationships to learn about student demographics and potential interest in your institution aboard.  
Revisit outreach that has worked in the past 
Sometimes the best strategy forward is right under your nose.  
Have you found success recruiting students from other regions in years past, but student trends made you change course?  
Revisit countries or regions where you know your efforts have resonated, and if they still produce strong candidates, why not turn your focus back to that region?     
How can your institution plan for the future? 
While it may seem impossible to rethink strategies and plan for an uncertain future, it's important to explore opportunities that may help your institution weather this crisis.  
After you have completed the steps above and researched where new student source markets may be, it's time to make connections that will lead to an informed, results-driven approach.  
Sort out long-term logistics 
Considering the long–term goals of your institution, is it worthwhile to establish personal connections, build brand awareness, and devote resources to this new market?  
Calculate cost efficiency 
Does it make sense to travel to far-flung locations for student recruitment (once you're able to), or are there connections that you can make closer to home?  
The regions that are geographically closest to you could offer the best value over time.  
Institutional vision and culture fit 
Never lose sight of the long game. 
Lean into the mission and values of your institution and foster a diverse community of independent thinkers. 
To learn more about how diversification can crisis-proof your student recruitment strategy and the key markets you could explore, please see our white papers:  
Beyond Diversification: How Your UK Institution can Promote Diversity and Strengthen its Global Standing 
Beyond Diversification: How American and Canadian Institutions can Promote Diversity and Strengthen Their Global Standing