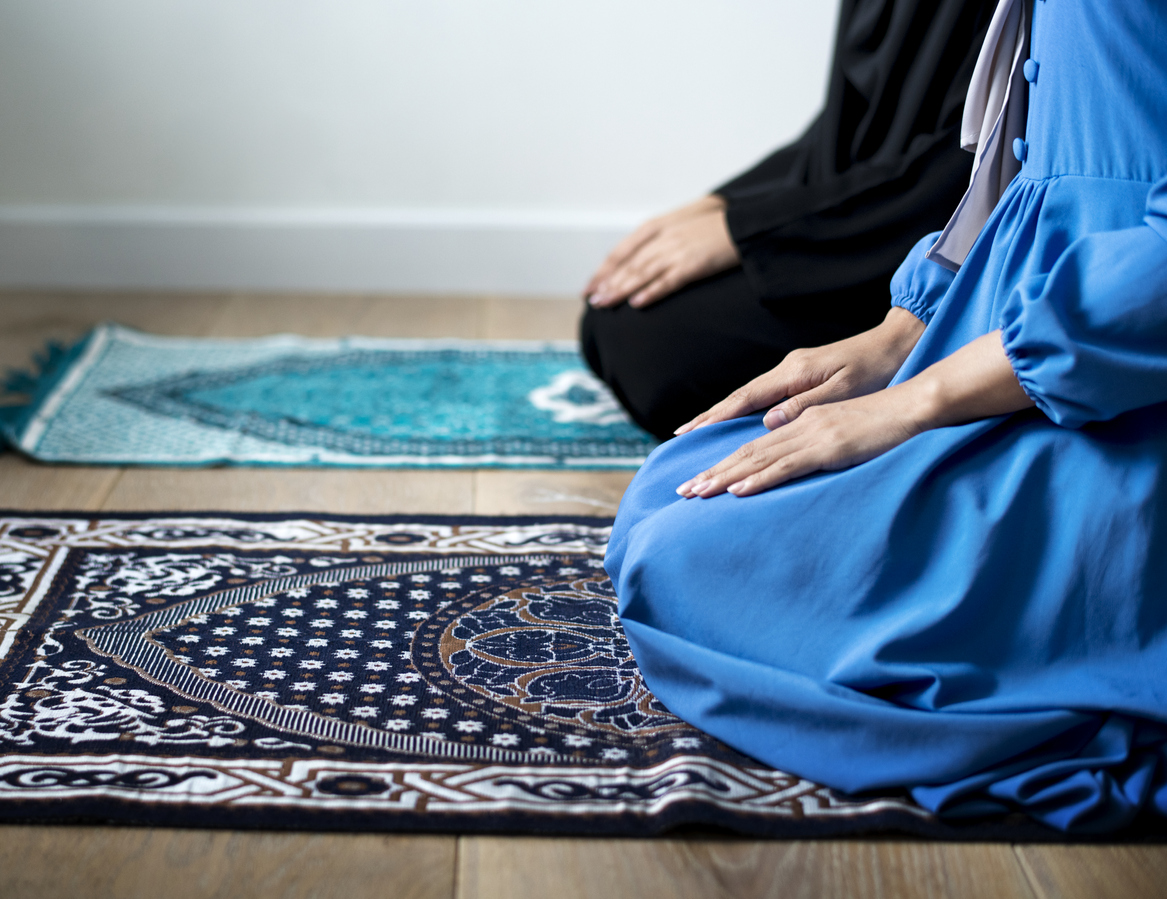 In order to feel welcomed at university, a student's religious beliefs should be acknowledged and respected. Read on to discover how.  
Higher education should be an inclusive space where students can flourish irrespective of the religious beliefs they hold. 
While these are uncertain times, it's always important to examine your institution's policies and practices so you're ready to hit the ground running when things return to business as usual.  
In the UK, 'religion and belief' is a protected characteristic under the Equality Act 2010.   
For institutions, this means taking steps to advance "equality of opportunity between people who share a protected characteristic and people who do not share it."  
In other words, there must be no direct or indirect discrimination against a religious group, and universities must review their practices to ensure this does not take place. 
As explained by the Admissions to Higher Education Steering Group, however, "since this legislation is complex, and much of it untested in the courts, it can be difficult for universities and colleges and individual admissions staff to be certain their policies and processes are lawful." 
For example, while religious discrimination shouldn't occur during admissions, universities may still consider "an individual applicant's experiences, skills, and perspectives and how these could contribute to the learning environment of the course or to the wider student community."  
The law also differs according to country and whether the university is privately or publicly funded.  
In the US, for example, religiously affiliated universities are privately funded, and therefore have greater control over their practices.  
These institutions choose to uphold the teachings of a particular faith as part of their core values, mission, and practices. 
Brigham Young University in Utah is a private higher education institution funded by the Church of Jesus Christ of Latter-day Saints (LDS). 
The 'What We Look For' section of their admissions guide advises prospective students to keep "attending, participating in, and graduating from seminary" and to "cultivate your love of service through sustained exposure to meaningful service opportunities." 
They also have reduced tuition fees for those who are baptized ($2,895 per semester) versus those who aren't ($5,790).  
While at the university, it's compulsory for students to complete 'The University Core;' a set of modules that cover the teachings of the LDS, including the Book of Mormon and living prophets.  
Therefore, while everyone is welcome at a religiously affiliated university in the US, there are clear characteristics related to religion that can act in a student's favor in the admissions process.  
Bishop Grosseteste University in the UK is a publicly funded institution inspired by the Church of England. 
While they maintain their religious affiliation, they also work towards being "an inclusive community which fosters an ethos of mutual respect, trust, and care." 
It's clear that there is no definitive practice for all universities across the world when it comes to the influence religion has on admissions and overall student experience.  
However, if your institution aims to be a more inclusive and welcoming space for all religions, there are clear steps that you can take.  
Equally, if you're hoping to grow your international student numbers, being accepting of all religions is a must. 
This is because, many countries across the world have a strong religious identity, and students who travel from this country to study are likely to bring their faith with them.   
As part of the International Student Survey 2019, QS queried students who were interested in studying in Malaysia. 
When asked about their religious beliefs, there were a range of answers, with 51% identifying as Muslim, 30% Christian, 6% Hindu, 4% Buddhist, and so on.  
In this instance, the high number of prospective students identifying as Muslim is likely attributed to the fact that many students wishing to study in Malaysia are from countries that adopt the Muslim faith. 
This is supported by data from UNESCO which shows that the majority of students who have travelled to study are from Bangladesh (20,811), China (15,957), Nigeria (10,733), Indonesia (10,401) and Yemen (7,047). 
With the exception of China, all of these countries have a high Muslim population.  
It's clear that a person's religion is deeply intertwined with their sense of identity, background, and culture. 
Being accommodating of all religions is therefore a huge part of attracting and retaining international students and providing a welcoming environment for students to study and live. 
Celebrating religious holidays  
Every student at university should feel understood and that their experience as a person of faith is being recognized. 
One way to do this is to acknowledge and celebrate religious holidays and festivals through university-led events and announcements.  
The University of Cardiff held a 'Celebration of Eid' event where the university's Muslim Chaplain, Sr Amina Shabaan, gave a talk on the significance of Eid; the end of Ramadan.  
Social media is also a useful tool when it comes to spreading an inclusive message at your institution.  
The University of South Australia used Facebook to share an uplifting video wishing everyone a Happy Diwali.  
It's important that each celebration or acknowledgement of a religious festival is done in an appropriate way, taking into account any sensitivities and understanding the meaning behind any traditions.  
Recognizing practices and sensitivities 
As an inclusive institution, it's important that you accommodate the practices and sensitivities of each religion as much as possible.  
Being flexible with university processes and considering the experiences of each student will allow your students to practice their religion with greater ease.  
Anglica Ruskin University in the UK provides a wealth of information on their website on what to consider during Ramadan.  
They alert staff and students to the fact that some will be fasting during this time and ask staff to "be mindful of arranging meetings and [being] respectful at catered events." 
They also highlight the existence of their "multi-faith chaplaincy centers" for prayer, which can be used throughout the year.  
As part of some religions, alcohol is not permitted, and so it's important to encourage a wide range of clubs and societies that don't participate in drinking.  
It's equally important to take note of dietary requirements at events so that everyone can be catered to.  
Academia  
As discussed in our blog, Why We Need to Talk About the Decolonization of Higher Education, many institutions struggle to acknowledge the academic contributions of people from all backgrounds.  
Teaching at your university should explore experiences from people of all religions, and ensure their work is a key part of the curriculum.  
As explained by Malory Nye in his 2019 paper on the topic, the decolonization of higher education is about "engagement with a plurality of voices and perspectives that have been historically marginalized and silenced." 
When religions themselves are studied at university, Nye explains how "much of the extant discourse and structure of the discipline is the product of European colonial history." 
In order to move away from a limited view of the world, institutions need to challenge their own assumptions of power and "the structures that are formed to maintain them." 
It's not, as Nye critiques, simply a case of inputting a new text into the curriculum. This not only applies to Religious Studies or Theology, but also to other fields of study.  
Nye continues: "There are long-standing discussions about how the study of religion is distinct from areas of sociology, anthropology, psychology, history, etc., that all have some focus or interest in studying religion." 
In summary, religious belief could be a key component of a student's identity and one of the biggest influences on how they experience the world.  
Any university with a goal to be more inclusive and welcoming must take steps to recognize the religious practices and beliefs of its students.   
For more information on how your institution can become a more safe and inclusive space for all, check out our white paper: The State of Inclusivity in International Higher Education.