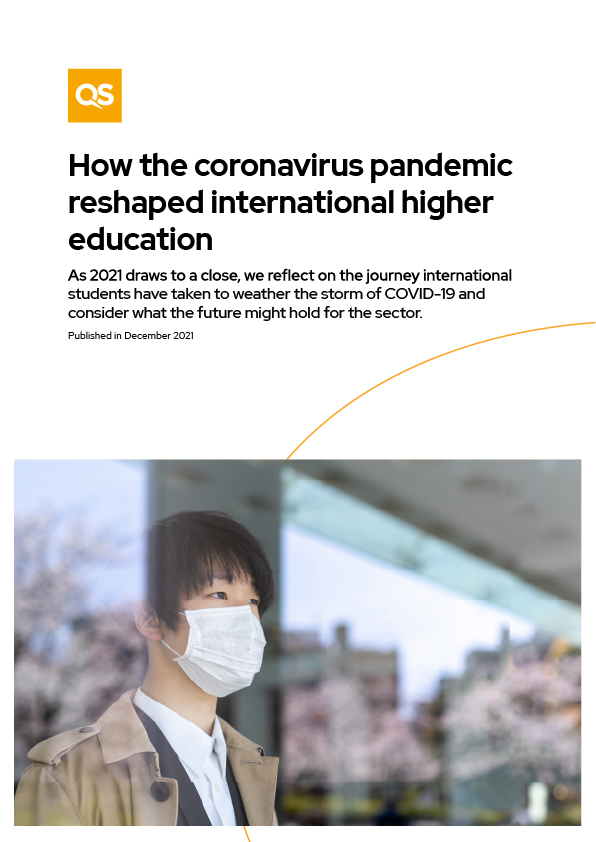 Our monthly coronavirus reports provide up-to-date findings from our ongoing coronavirus survey of international students. 
This report reflects on the last two years and investigates how the perceptions and plans of prospective international students have changed over time. 
It also features interviews with higher education experts that discuss how the sector has adapted to the obstacles it has faced and what the future might hold. 
The report explores:  
How the coronavirus pandemic altered the plans of prospective international students at various stages of 2020/21.

 

 

Whether the appeal of popular international study destinations changed in the last two years as a result of their handling of the coronavirus pandemic.

 

How prospective international students feel about COVID-19 prevention measures and whether their opinions have changed over time.

 

What the future might hold for international higher education.

 
Please fill out the short form to download your free copy of the report now.