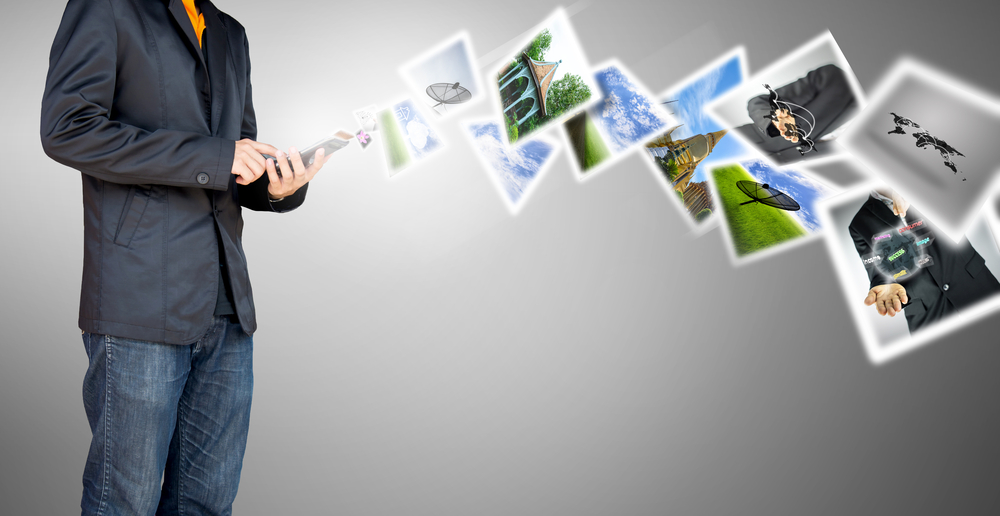 According to Twitter's own research, tweets with photos receive, on average, a 35% boost in retweets – much more than the rises attributed to videos, quotes or hashtags. But, while a picture might be worth a thousand words (or retweets) it's simply not possible for all images to be equally well-received on social media. Using a variety of different images can help enhance your university's online presence; getting you more retweets and building your university brand online in the process.
Dan Zarella, author of The Science of Marketing, analysed more than 400,000 randomly selected Tweets. He found that tweets with pic.twitter.com URLs were 94% more likely to be ReTweeted than those without.
Here are a few different types of image that prove popular on university social media channels:
1 – Campus life images as university marketing
Social media tends to be a channel that prospective students turn to when looking to get a feel for what university life would be like. As such, any images you share on Twitter that detail your campus and campus events could go a long way towards influencing their decision to enrol.
Winter morning in Plymouth. Share your photos using #PicturePlymouth pic.twitter.com/uJrkaqe75O

— Plymouth University (@PlymUni) November 23, 2015
Images such as the one above, posted by Plymouth University, show the university campus looking great, thereby making it more likely to be retweeted by current students and alumni and giving it the potential to extend its online reach exponentially. However, too many of these images can make your university Twitter account start to look more like a prospectus. Solely posting beauty shots of your university grounds isn't likely to build a particularly deep connection with prospective students. Be sure, then, to also tweet images of social events taking place on campus and of students enjoying life on the university's grounds in general, so as to make your university brand seem more personal and allowing prospective students to envision what their lives might be like if they chose to study there.
2 – Infographics
Visual forms of information are transmitted to the brain far faster than any other, and infographics are quickly becoming a go-to method for displaying findings and information visually online. The format could be especially relevant when sharing the findings of your university's latest research on social media, for instance. To build interest and to generate views for the report or paper in question, it helps to have a visual element with which to catch the reader's attention. An infographic detailing findings (or even a section of an infographic when constrained by space limitations) often proves itself to be a highly effective way to get fellow academics and institutions to read and share your research.
A1: >15M children younger than 18 live in poverty in the US https://t.co/GQEBTi6XcO #FACEpoverty pic.twitter.com/ta9vkCiu77 — Amer Acad Pediatrics (@AmerAcadPeds) November 20, 2015
3 – Blog post images
A university blog should form an integral part of your inbound marketing strategy, and although it's the words within the blog that will make these posts both interesting and engaging, an eye-catching image is vital if you want to get readers to click and commence reading in the first place.
Whether you use original or stock images for this purpose, make sure they are likely to capture people's attention but also that they are relevant to the topic and appropriately-sized. Additionally, keep in mind that many students may be reading the blog on their mobile devices, on which extremely large images may not only be inaccurately re-sized, but also be slow in loading. Students are not known for their patience, and a blog post that takes too long to load due to its high-resolution images will have them clicking the back button before you know it.
One student recalls the most challenging shift of his career so far https://t.co/C4iQpF6Hcd pic.twitter.com/NTtpLGwvMw

— The RCN (@theRCN) November 21, 2015
4 – Hashtags or promo images
The purpose of using a hashtag on Twitter is to tie together tweets in order to form a conversation, start a trend, or to make a tweet's content more easily found. If your university is championing a hashtag or attempting to make a new one start trending, then images are helpful when raising the hashtag's awareness. You can create your own Twitter-friendly images to promote your hashtag using free online tools such as Canva, which allows you to upload your own images or to incorporate stock files and text.
Today is @nusuk #LoveSUs day! Why don't you tweet us a reason you love yours?! pic.twitter.com/reArb0w6UD

— York St John SU (@YSJSU) November 23, 2015
Read more about incorporating Twitter into your university marketing strategy on our university marketing blog.