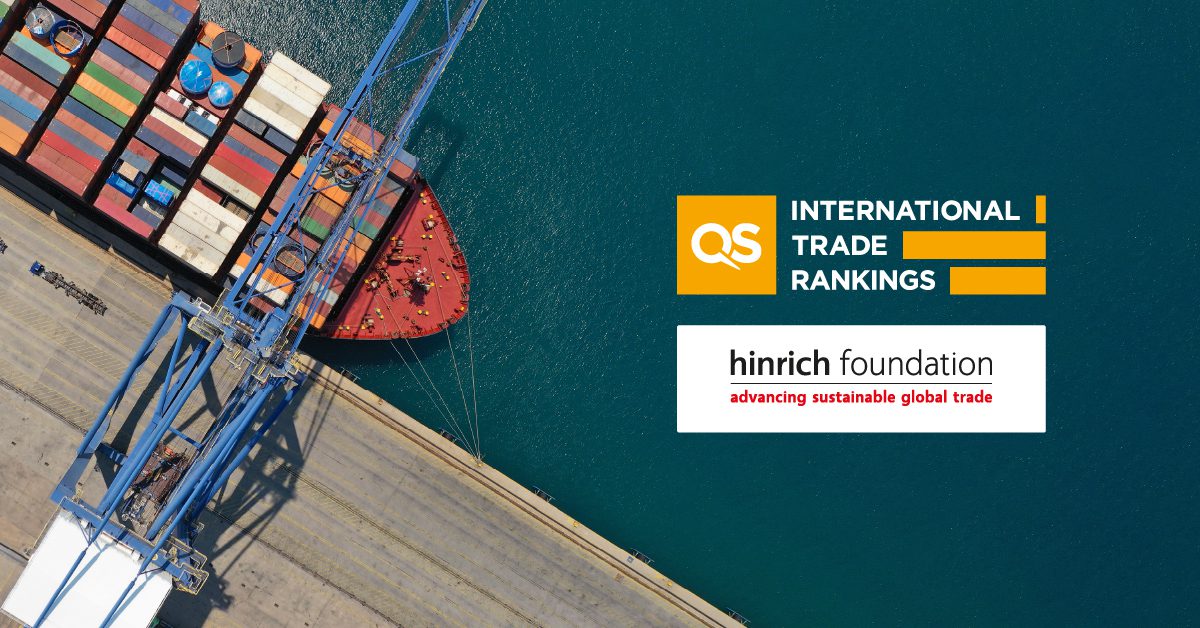 We are launching the first ever QS International Trade Rankings – in partnership with the Hinrich Foundation – to help students identify programmes that will best prepare them for careers in global trade, enable companies to hire work-ready talent, and provide universities with comparability, recognition and the means to enhance their global trade provision.
The QS International Trade Rankings will evaluate universities and business schools on programme content, including cross border trade, policy, logistics, finance and cross-cultural leadership and soft skills.
The Rankings will highlight innovative teaching practices, industry engagement and career preparation, among other aspects.
Dr Drew MacFarlane, Rankings Manager at QS, said: "The design of the QS International Trade Rankings involved extensive consultation with key stakeholders, including employers across global trade value chains, professors of practice and alumni.
"For the inaugural edition, we assessed over 250 universities and business schools offering graduate programmes in the field of trade study, which is typically linked to excellent employability and career outcomes.
"We are thrilled to offer prospective students independent insights to support their decision-making process."
This new ranking has been made possible by the support of the Hinrich Foundation, a philanthropic organisation working to advance mutually beneficial and sustainable global trade through research and education.
The Foundation offers research and teaching materials to aid the strengthening of global trade education as well as research grants for academics and scholarships to support candidates.
Kathryn Dioth, Hinrich Foundation CEO, said: "These Rankings will highlight what great postgraduate trade programmes look like and how they're producing work-ready graduates that can advance the industry.
"Key attributes of the top programmes identified include creating effective industry partnerships, developing contemporary trade content, a focus on innovative teaching and assessment, and flexibility in course structure and delivery.
"We look forward to the Rankings setting a new standard to assist universities to enhance their offerings through the lenses of pedagogical excellence and career outcomes.
"We trust this independent evaluation of international trade graduate programmes will help students looking for the best education for career growth in trade and trade employers looking to recruit talent for their firms."
The QS International Trade Rankings, in partnership with the Hinrich Foundation, will be published on TopUniversities.com on 14 December 2022.