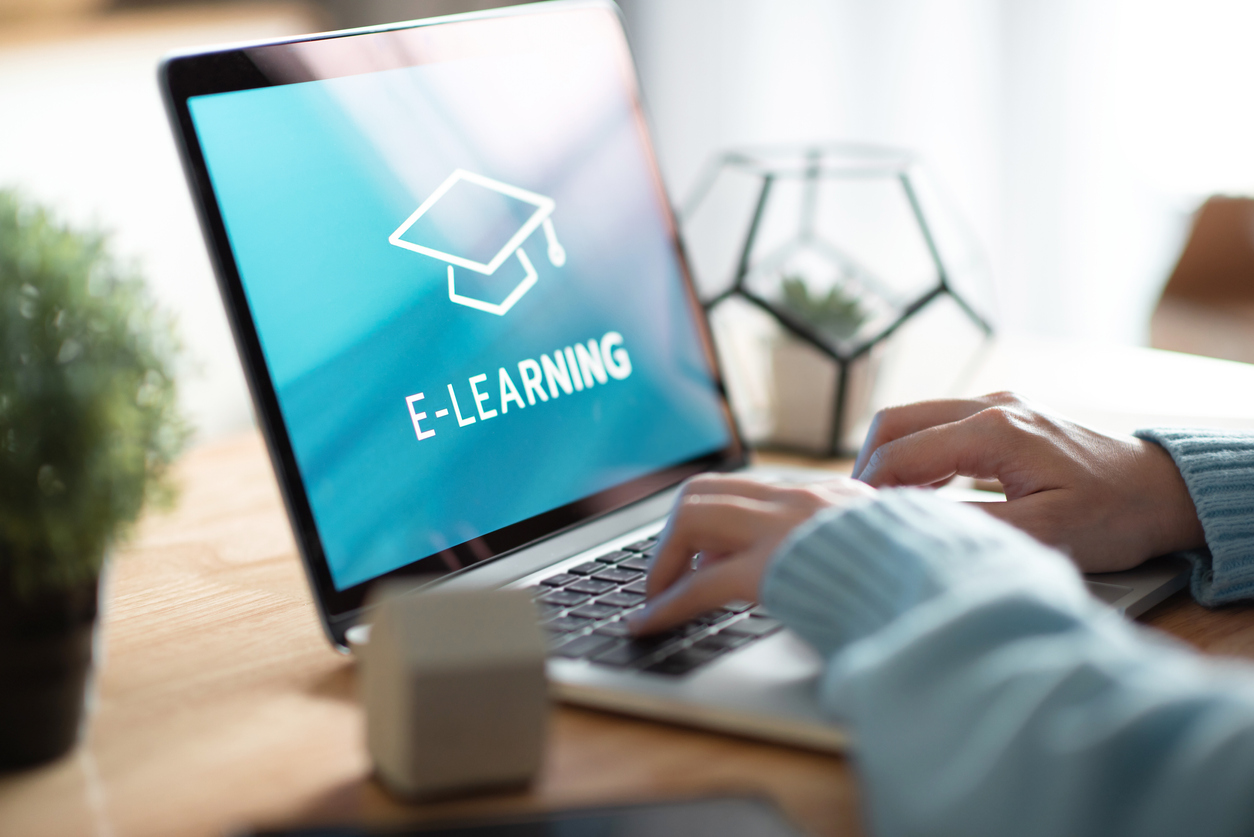 Improving the quality of your institution's online learning offering can have a direct impact on the employability of your graduates. Read on to find out how:  
The rise of online learning 
Before the COVID-19 pandemic, the internet was predominately used in higher education as a tool to store and share learning resources.  
Today, online learning has established its position as a crucial element of the higher education experience; connecting educators and students when travel and in-person contact was restricted.  
While the accelerated shift to online learning was seen as a necessity during the coronavirus pandemic, research has highlighted the potential value in incorporating online learning more fully into the higher education experience, even after the coronavirus pandemic has settled.  
In the workplace, The Research Institute of America found that eLearning boasts retention rates of anywhere between 25% and 60%, while retention rates of face-to-face training are around 8-10%. 
It can also be a quicker way to learn, with research illustrating how it can take employees 40-60% less time to study via e-learning than in a traditional in-person setting.   
While the benefits of e-learning in the workplace are clear, more data and time is required to understand how it directly impacts learning in higher education. 
The monthly coronavirus reports by QS capture the experiences of current and prospective international students with online learning during the coronavirus pandemic. 
The results of our March survey suggest that higher education institutions need to improve their online learning offering, with approximately two-thirds of international students (58%) preferring in-person teaching to online. 
Only 19% of respondents chose online teaching over in-person teaching, while 23% indicated that they had no preference.   
However, for those that did prefer online teaching to in-person, respondents referred to convenience, balancing work, flexibility and mental health benefits:   
"I get to be home and work at whatever time I feel like. For someone with social anxiety it is great that you don't have to go on lectures with hundreds of other students."  
"More flexibility and accessibility, less expensive (no travel and living expenses, no insurance required)." 
How online learning can boost employability 
Beyond these benefits, online learning may also help to boost the employability of higher education graduates.  
Offering short online courses to your students is a cost-effective way, for both institutions and students, to expand their vocational skill set.  
According to a 2018 report by The Online College Student, 75% of students taking courses online are motivated by career progression or a career change. 
For example, the University of Oxford offers a range of online courses in topics such as globalisation, animal behaviour and advanced writing.  
The very act of learning via virtual means, whether in full or as part of a hybrid approach that includes in-person learning, can also help to equip students with the soft skills employers are looking for.  
According to the Chartered Institute for Personnel and Development (CIPD), "People generally want a mix of workplace and home working, and the possibility of more choice in their working routines, meaning hybrid working can provide an effective balance for many workers." 
Workplaces now incorporate technology to such an extent that employers are required to be fluent in various programmes and work in a more flexible way.  
It is crucial that higher education institutions assess their online learning offering to ensure that it gives students the best chance of succeeding in the workplace after graduation.  
Evaluating your online learning offering 
QS Stars Online Learning allows you to identify strengths and areas for development in your online learning offering and to stay competitive in the market. 
You will receive a one-page report of the evaluation's findings that will help you identify areas of strength and opportunities for development as well as QS Stars badges which can be used to market your strengths to prospective students. 
Your results will then be published on your institution's TopUniversities profile alongside the other QS Stars results and featured in the QS Stars: Online Learning table. 
For more information on how you can benefit from QS Stars, please visit: https://www.qs.com/solutions/research-intelligence/qs-stars/