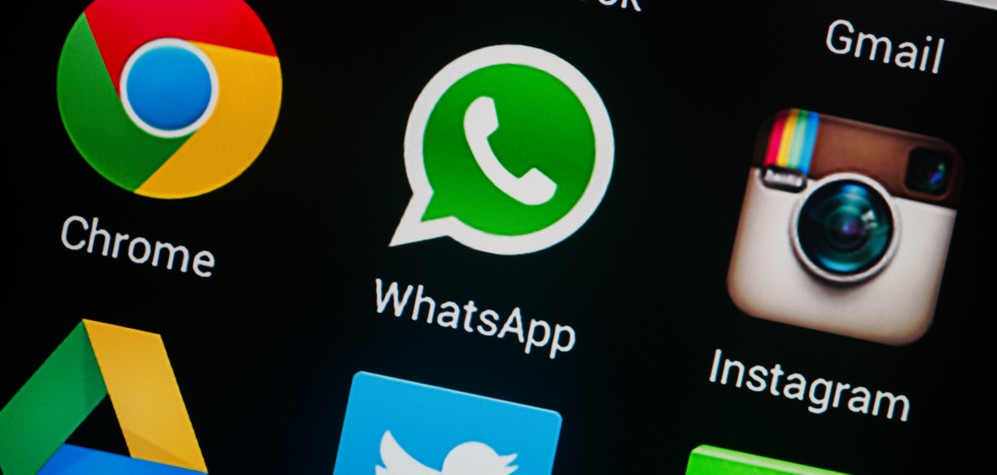 In a recent post, we looked at how incorporating instant messaging into your higher education marketing can effective and the potential benefits for your university. In this post we look more closely at how you can use instant messaging, especially with regards to your international student recruitment.
1 – Promote student recruitment events in real-time
The main benefit of instant messaging (IM) is that it is instant, with IM messages usually read within 90 seconds of being sent. This gives your university the opportunity to communicate with prospective students in real time, which is especially useful when promoting time-sensitive events. You can use WhatsApp to send out reminders about application deadlines, open days or upcoming events to prospective students wherever they are in the world and prompt an almost instant call-to-action.
2 – Have a dedicated WhatsApp number
Unlike WeChat and LINE where you can create an official account, WhatsApp needs to be connected to a mobile number. Therefore it's a good idea to have a dedicated WhatsApp number that is used exclusively for student communications. This will be the number that you feature on your university website and across social media when telling students they can contact you via WhatsApp.
Be sure to clearly include the country code when first connecting your mobile to WhatsApp and when you promote the contact number at international student recruitment events, online or on social media.
3 – Use WhatsApp web
WhatsApp has a web-based service that, provided your dedicated mobile is connected to the internet, allows you to access your WhatsApp via your internet browser. This makes maintaining communication with students significantly easier as it can all be accessed and managed through your web browser. You can attach files and images directly from your computer, copy and paste links or forward other information as easily as you would using email.
4 – Have live one-on-one discussions
Instant messaging allows for faster and more effective chatting with prospective students in real time. When platforms like Twitter are too public, WhatsApp chats allow prospective students to ask questions and receive answers from a university instantly, and allow the university to send links, images, or even video or audio files to help the student make a decision.
Be sure to promote the times your university staff will be available to chat via WhatsApp so prospective students can get in touch and get the answers they need faster.
5 – Use broadcasting features
WhatsApp added a broadcast feature to its app back in 2013. This allows users to send messages to a large group without sharing each recipient's details, much like BCC'ing when sending out group emails. This feature is useful when you need to make announcements and update a large group of prospective students that would not want their personal contact details shared.
This option is ideal for reminding applicants about upcoming events or sending prompts to students at various key stages in the application process. If there is a last-minute or urgent change to any of your events or deadlines, broadcasting a message via WhatsApp will increase the likelihood that it is seen more quickly than messages sent via email or on social media.
To create a broadcast list, ask prospective students to oopt-in across your existing marketing channels (your university blog, university website, social media channels, print advertising, etc). Ask prospective students to send a message such as 'JOIN' to your dedicated WhatsApp number, and to add it to their address book in order to receive broadcast messages.
Note: WhatsApp does not allow broadcast messages to be sent to those without the number saved in their address book, so it's important to prompt them to do so. There is also a limit of 250 contacts that you can broadcast to.
6 – Segment & send messages sparingly
Much like its big brother Facebook, WhatsApp places a strong focus on remaining for personal use and not for marketing. Therefore be sure to send messages sparingly, as it remains a very personal and intimate form of communication; one that if abused will cause your number to be swiftly blocked.
Instead of mass messaging, carefully segment your contact lists so that only very targeted audiences receive WhatsApp messages. Be creative by promoting WhatsApp for entering contests or initiating conversations among new students.
7 – Comfortably connect with students… for free!
Using new tools such as WhatsApp not only shows students that your university is staying relevant, but allows them to communicate on a platform they are comfortable with. Since WhatsApp is initially a free service that doesn't require a constant stream of content in order to be effective, it makes sense to offer it as a channel of communication in addition to existing social media marketing efforts. Or at least give it a try!
For more tips and professional advice on international student recruitment, follow us on Twitter.