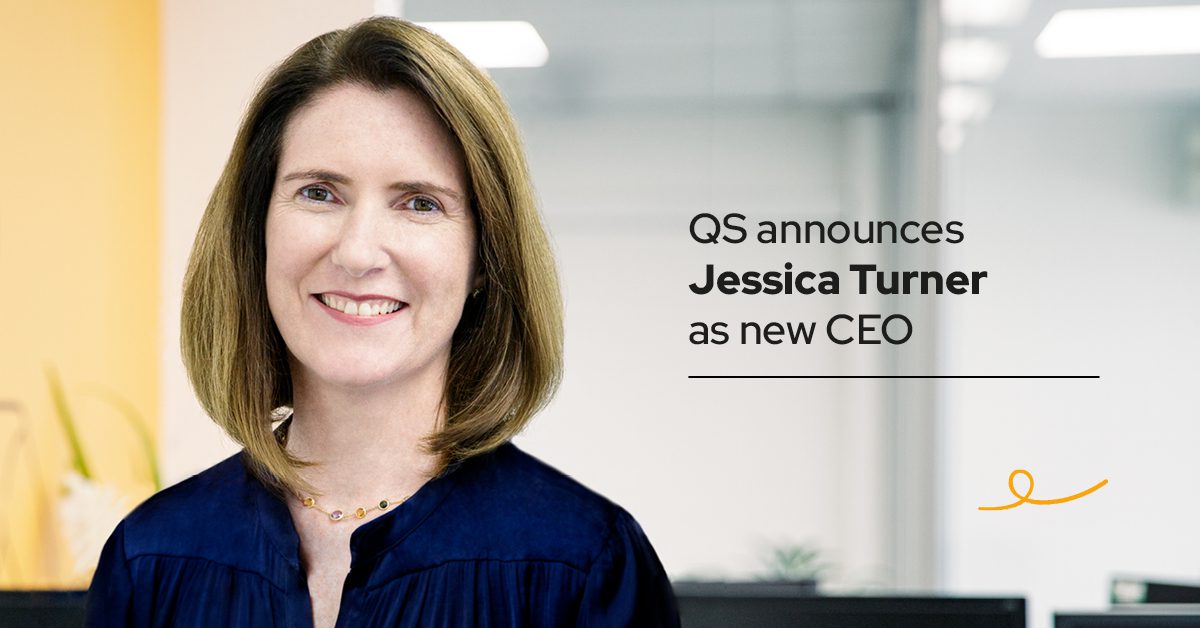 Today, we are thrilled to announce the appointment of Jessica Turner as the company's new CEO. 
Jessica is an experienced business leader and has worked as QS Group Managing Director since January 2020. 
She will succeed the founder of QS, Nunzio Quacquarelli, who will now serve as President and Chair of the Board. 
With a Master in Public Policy from the Harvard Kennedy School and a BSc Hons. (Mathematics) from the University of Sydney, Jessica Turner has built a global career. Prior to joining QS in 2019, she led the Scientific and Academic Research business of Clarivate Analytics, with previous roles at Thomson Reuters and McKinsey.
Nunzio Quacquarelli said: "Jessica has been the cornerstone of the incredible resilience and adaptability we have brought to bear over the past couple of years. She has systematically strengthened the leadership team, which is now perfectly poised, under her leadership, to steer QS to its next exciting destination."
In recent years, QS has made a number of targeted acquisitions and accelerated its digital transformation. Now employing over 700 people in 23 countries, the company serves over 50 million students and over 1,500 higher education institutions
Under Jessica's leadership and building on its 32-year legacy, QS will continue to innovate in the student recruitment and enrolment space, capitalising on impressive recent growth and strides taken in technology and data science. Furthermore, it will build on its position as the most trusted and widely viewed source of global institutional performance metrics to provide distinctive insights on sustainability and skills needed for the future.
She said: "I am proud to lead QS, which is, above all, a people-focused organisation. There is magic in being part of a team that can have an impact on the world, doing inspiring work and building a career in a diverse, inclusive, flexible, and collaborative culture."