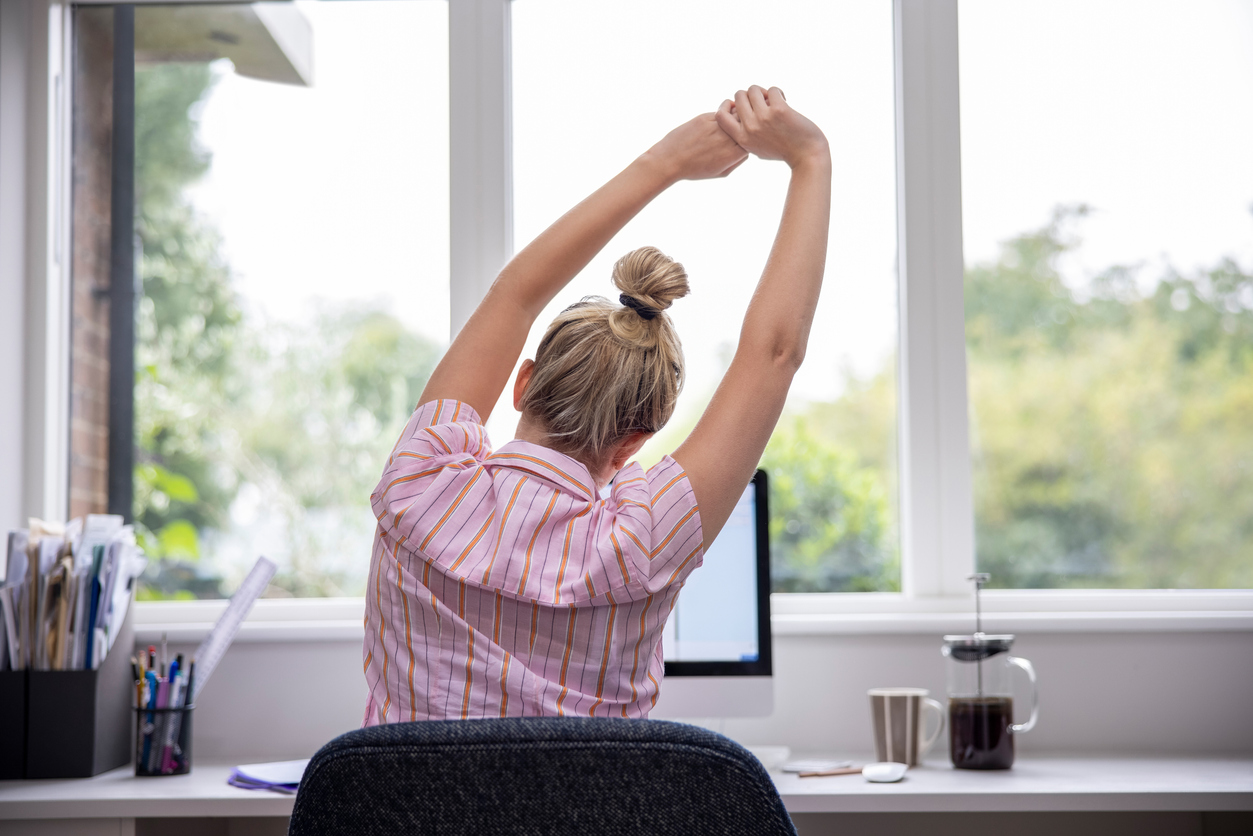 With new insights into how COVID-19 may reshape the future of work now available, what can higher education institutions do to prepare their graduates for the new employment landscape?  
A common reason for seeking higher education is the positive impact it can have on graduate job prospects.  
By attending university, students can attain the hard skills required to navigate a particular vocation, as well as the soft skills needed to succeed in the workplace.  
Higher education institutions that monitor evolving trends within industries will have a better understanding of what current and future employers are looking for in graduates.  
This will not only give graduates the greatest chance of succeeding in the employment market, but it may also improve your institution's employer reputation; becoming even more attractive to prospective students.  
With the arrival of COVID-19, the way we work appeared to change almost overnight.  
Businesses faced disruptions to supplies, offices were forced to close and, for many companies, economic growth slowed. 
But what about the longer-term effects of the pandemic on the way we work?  
Well, we may finally have an idea.  
New research from McKinsey & Company, The future of work after COVID-19, indicates the permanent disruption caused by COVID-19 on the workforce across industries.  
Here's how higher education institutions might leverage these insights to prepare their students for life after university: 
Preparing students for a more virtual world 
As offices closed and in-person contact became limited, businesses all over the world turned to virtual and remote working.  
While some have missed the buzz of the office and will return as the coronavirus pandemic subsides, McKinsey & Company predict that: "remote work and virtual meetings are likely to continue, albeit less intensely than at the pandemic's peak". 
One of the positive aspects of working remotely was found to be the increased time and capacity it provides to schedule meetings and to work without disruption. They also discovered that some jobs, including teaching young students, were simply more effective in-person.  
Research by Huawei has revealed the positive impact of remote working on the well-being of employees, with three-quarters (75%) of employees in the UK happier working from home. 
With flexible and remote working likely to play a greater role in the workplace going forward, there is an argument in favour of higher education institutions adopting a similar approach.  
Online learning has been a lifeline for higher education institutions throughout the coronavirus pandemic; connecting staff and students so that the education process can continue.  
However, the rapid acceleration to online learning brought with it several issues.  
In March 2021, QS asked international students how effective they thought their university was at delivering online learning during the coronavirus pandemic.  
The results were generally positive with 19% of respondents choosing extremely effective, 41% choosing very effective and 24% choosing moderately effective. 
However, students cited a number of issues including difficulty engaging with fellow students, technical issues and lectures being held at inconvenient times.  
In fact, a staggering 63% of international students surveyed had attended a lecture at night due to the impact of varying time zones.  
If these issues associated with online learning can be resolved by higher education institutions, incorporating a virtual element into the learning process, at least to some degree, may be an effective way of preparing students for the future workplace.  
Not only does online learning help students learn how to confidently navigate this technological approach to working, but it encourages them to manage their time effectively and to become more self-sufficient; skills that are also required of employees going forward. 
Building industry connections 
One of the best ways to prepare your students for the changing employment landscape is to create a direct link between students and employers. 
In an interview with Forbes magazine, Dr. Daniel Connolly, professor of management and expert in hospitality information technology, said: "I think one positive aspect of the whole pandemic is that it's causing so much disruption in so many places, in so many industries and within industries… that it's really forcing people to rethink, innovate and figure out ways to do more with less." 
Through work experience, students will get the opportunity to be involved in the transformations that are occurring within many industries and to see how employers are adapting to changing demands.  
Preparing graduates for in-demand industries 
The report by McKinsey & Company also highlighted the increase in demand for skilled workers in healthcare and STEM occupations.  
Over the eight countries investigated (France, Germany, Japan, Spain, UK, US, China, India), the report predicts an additional 17 million STEM jobs due to the "increasing use of digital tools and automation spurred by the pandemic". 
As critical educators, higher education institutions must prepare for the increase in demand for teaching in these fields, as well as the pressing need for relevant research. 
The coronavirus pandemic has also shone a light on the urgent need to protect our environment, meaning that businesses and organisations are looking to more sustainable ways of functioning going forward.  
Not only do universities play a critical role in finding sustainable solutions to post-pandemic recovery, but in educating future employers, they can ensure sustainability becomes a critical consideration for all businesses and workplaces going forward.  
While we cannot be completely certain how the workplace will change in the years ahead, it is reasonable to predict a shift towards a more flexible, digital and sustainable way of working.  
With these changes already taking place, universities must urgently look to how they can better prepare their graduates for the new working landscape.  
For even more insight into how the coronavirus pandemic has affected the higher education sector,  please download our report: Studying abroad again: How do current and prospective international students feel about the return of studying overseas?