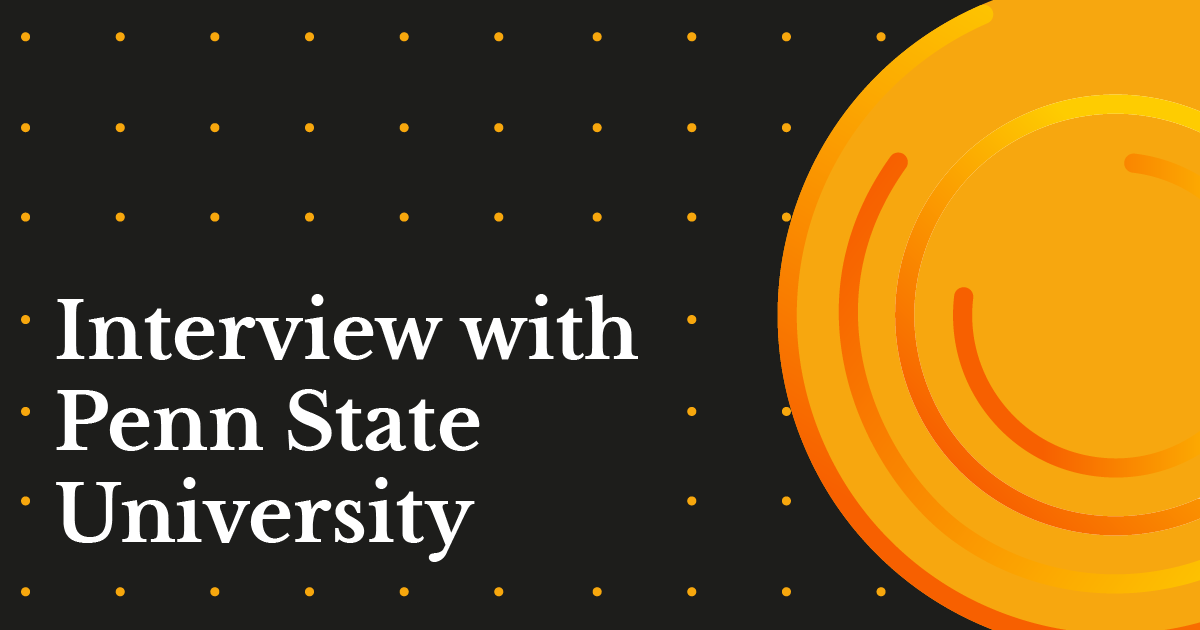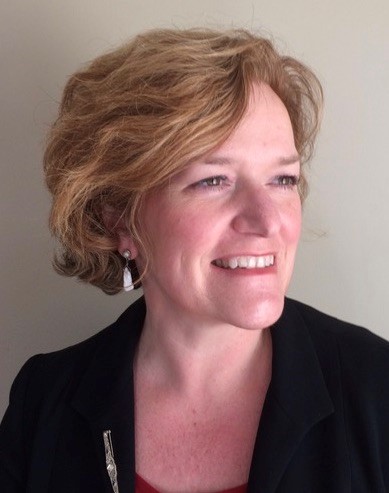 In a recent QS survey, 90% of institutions told us that they think it's important to be more sustainable and 41% (QS International Student Survey 2023) of prospective students are now actively researching the environmental sustainability of institutions they are considering.
Learn more about how to understand, anticipate and fulfil evolving student priorities in the areas that matter most to prospective students in our upcoming webinar: Insights for Impact: North America on September 19.
Recently we spoke with Penn State's Dr Catherine Watt, Senior Director for Policy Analysis, and Richard Spicer, Assistant Director for Global Outreach, about sustainability initiatives, the importance of a global framework and the role of international collaboration.
Pennsylvania State University (Penn State), ranked 83rd in the world in the QS World University Rankings 2024, scoring 95.1 out of a maximum of 100 in the sustainability indicator.
"It gives us a way to measure things"
"What these rankings do for us – and I say this as a data person who does all sorts of data comparisons – is it gives that common voice of what is of interest to people," said Catherine.
"It gives us those guardrails, of what is valued – for better or worse – and we can then talk about them in that way.
"It also gives us ways to measure things, whether we're talking about citations and articles, interdisciplinary work, student outcomes or employment outcomes.
"Any guidance from external audiences on what is valued is helpful to us. As I go out and try to measure things I always say, what do you want to see?
"Do you want to see student outcomes or faculty outcomes? What is the value? And so that's what rankings do for us, it gives us that framework."
Sustainability from a 'land grant' perspective
Penn State is one of 112 universities and colleges in the United States established as a 'land grant institution'.
The 1862 Morrill Land Grant Act authorised the federal government to issue a grant to each state to establish a public university.
One of the key missions of a land grant institution is that they exist to support the 'average person', focusing on education, research and extension (or outreach) which has a real-world impact.
As Catherine explains: "Part of the original land grant mission relates closely to what we call the Sustainable Development Goals today.
"Among other areas of expertise, we have a focus on science, natural resources, agriculture, and engineering, which lends itself very naturally to an environmentally sustainable outlook.
"In all these areas, we have incredible faculty members who are on the cutting edge of their disciplines, and by their nature are always looking to push the envelope and advance knowledge. Their research and practice will help Penn State remain leaders in sustainability."
Richard added: "There is a struggle for us in how universities are compared to universities when university missions can be so vastly different.
"If we think about a measure like 'water use', we can have done well at reducing water use but as an institution with a mission around agriculture, we need to give water to thousands of cows.
"If you compare us to a liberal arts college that we're competing with, where that need doesn't exist, we are a very different institution."
International research collaboration
Penn State scored 96.6 out of 100 for International Research Network, demonstrating the strength of their global research partnerships and collaboration.
"We are always looking for other countries that are addressing the same problems," explained Catherine.
"The nature of collaborative research means that we can work with countries which are doing things better than we are.
"There are countries that are measuring things in different ways, which is why the work QS has done to introduce a global framework is so important.
"While it is challenging to think about sustainability on a global level, it does help us to consider what our role is, what the university's role is and how that can make a difference to people in Pennsylvania and in the United States."
Penn State initiatives on sustainability
Nearly 400 courses at Penn State focus on sustainability and 500 faculty members are focused on research initiatives in energy, sustainability and the environment.
Catherine added: "We have an established Sustainability Institute. They are the leaders of bringing sustainability into every unit. They conducted a full consultation to embed the UN's Sustainable Development Goals into all the work we do.
"Communication was an important part of this and we developed a new section of the website that answers all the questions people might have about sustainable development at Penn State.
"This coming generation are certainly aware of the challenge more than any other generation before them. They feel that burden.
"We also see the student interest in our societies. We've got around 180 different student-led organisations which focus on the topic of sustainability."
"It's what students are demanding"
QS released its first ever QS World University Rankings: Sustainability in December 2022.
Richard said "The goal of education should be to form a better world and make society a better place. I think adding sustainability to the rankings puts these goals front and centre – and I think it's what students are demanding."
Catherine added: "For me, the incorporation of sustainability is a way to show that a ranking has real world impact.
"Rankings need to do more than say this is an elite place where elite people go. If I say this ranking is also tied to the impact that we're having on making the world a better place then that helps people understand that this is a valuable number.
"There is some criticism among students that higher education has become too corporatised.
"Seeing sustainability within the rankings is a move away from that and it's what students want to see. They don't want to see their universities turned into corporations, they want to see them doing public work and public service."
For a detailed analysis of the shift in demand for sustainability, join our Insights for Impact: North America webinar. Where we will also share the latest insights, trends and opportunities to help you improve your institution's reputation, performance and student recruitment outcomes.