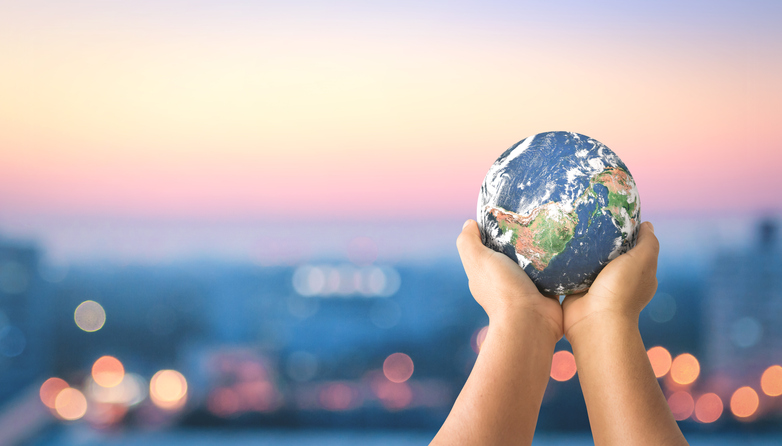 Universities have a responsibility to help fight climate change, and here's how it can be done.
Last year, the Intergovernmental Panel on Climate Change (IPCC) released a special report on the impacts of global warming.
According to the IPCC, a temperature increase of 1.5°C above pre-industrial levels (the maximum increase accepted by the Paris Agreement) will have devastating effects on our planet.
We will witness species loss and extinction, sea levels will continue to rise, further loss of coastal resources, and climate and weather extremes, to name but a few consequences.
Humanity has a collective responsibility to ensure that the temperature increase does not reach above 1.5°C and to do everything in our power to reduce the impact of climate change.
Universities are not exempt from this responsibility. As large institutions, they have the potential to positively contribute to the climate change movement, both though practical changes and via the education they provide.
Many universities are already implementing initiatives to become more environmentally friendly. Northumbria University in the UK is on track to reduce its carbon emissions by 40% since 2005/06; a goal set out in its Environmental Sustainability Policy.
But whilst we are seeing efforts made by universities to help fight the climate crisis, are they doing enough?
A report conducted by QS, Sustainability in Higher Education: What More Can Universities Do?, investigates how prospective international students feel about the higher education sector's sustainability efforts.
Despite 49% of surveyed students believing that universities are somewhat environmentally friendly, a staggering 94% of respondents want to see them do more to reduce their environmental impact.
What more can universities do?
Universities must lead by example by making practical changes to help fight climate change. According to the report, prospective students want to see an increase in funding for research and a reduction in the amount of single-use plastics used at the university and the amount of waste which goes to landfill.
There is also no doubt that education is one of the greatest catalysts for change, and it is likely to be the students themselves who could go on to become leaders in the fight against climate change.
Therefore, no matter the subject, universities must put emphasis on integrating environmentalism into the curriculum.
Pippa Smart attended the London College of Fashion where she achieved a master's degree in 'Fashion Futures'. This degree examined how to make the fashion industry more sustainable, and she states: "If universities want to stay relevant and serve a meaningful purpose, they must embed sustainability into the core of their curriculum, across all subjects…. I found a masters course that would allow me to explore my interest in how the fashion industry practice could have a positive impact."
In the QS survey, students stated that they'd also like to see environmental issues integrated into student life via extracurricular activities within departments (55%), linking coursework and dissertations to the issues (55%), and through placements or work experience (54%).
Universities certainly have a part to play in protecting our planet from environmental collapse, and with prospective students demanding more action it's important that higher education institutions continue to increase their efforts.
For more information on the role universities should play in combating climate change and encouraging sustainability, download a free copy of our report; Sustainability in Higher Education: What More Can Universities Do?